Nestled near suburban communities yet far removed from the big city, you'll find a peaceful pasture in Fulshear, Texas. You'll discover a place where amazing creatures inspire people with different abilities to move in ways they didn't think possible. See how horses are helping transform lives at SIRE Therapeutic Horsemanship.  
Volunteers from Comcast's employee volunteer program, known as Team UP, recently visited SIRE's location in Fort Bend County. Even amid scorching temperatures, they poured their hearts into beautifying the property. They pressure washed stables, filled potholes with gravel and tended to the garden. The nonprofit organization offers life-changing rides where people with disabilities can saddle up and experience being on a horse.
SIRE started their work in the Greater Houston area back in 1983. Over time, they've grown into two locations where they provide over 10,000 instructional hours per year through riding and training programs. Their riders range from three year old children to adults – including individuals diagnosed with autism, facing physical challenges and wounded veterans.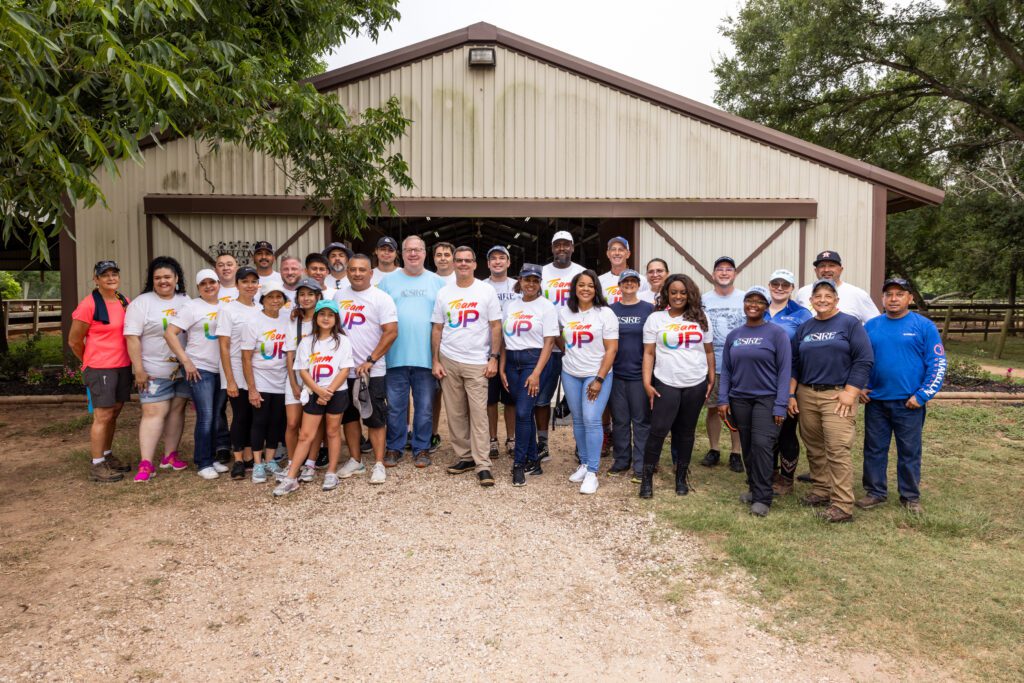 Team UP volunteers gather for a group photo at the SIRE Therapeutic Horsemanship stables in Fulshear, Texas.
Ricky Walsh is one of SIRE's nearly 300 weekly riders. He was diagnosed with autism at an early age. He loves strapping on his helmet and jumping on a horse inside the arena.
"SIRE has helped me practiced a lot," Ricky said. "I like seeing the horses and petting the horses. SIRE has been very great for me."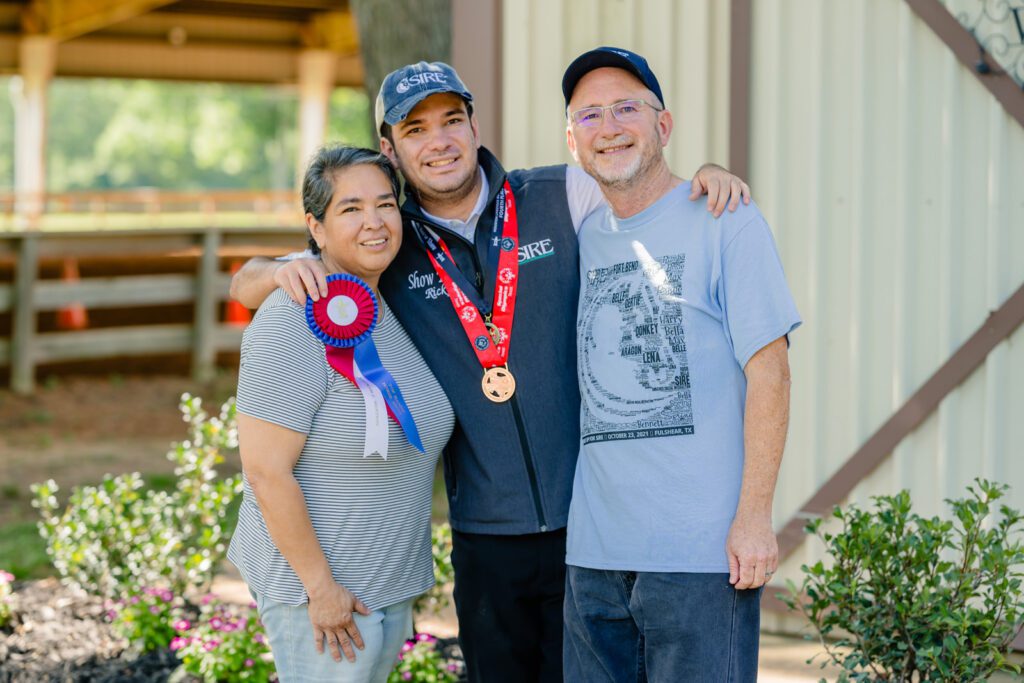 SIRE rider Ricky hugs his parents Laura and Steve Walsh.
Ricky's parents, Lauri and Steve Walsh, said SIRE has been a godsend to their family.
"We didn't know anything about autism at the time. Right now with autism, it's like a constant rollercoaster. You have your ups and downs," Ricky's parents said. "We've seen the improvement in Ricky. Riding horses with SIRE has helped him. No matter your disability, there's always an ability to be learned."
Mari Duran is one of more than 35 volunteers who participated in the Team UP event. Duran works in the construction department at Comcast Texas. She helps to build and upgrade the Xfinity 10G Network. Duran said she felt compelled to volunteer because she understands the challenges of certain medical diagnoses. Her adult son Demian was born with cerebral palsy.
"My mom and my dad they pretty much always told me I could anything that I want," Demian said. "I move kind of awkwardly because of my diagnosis. It feels it takes twice the effort of the average person to do things that people usually take for granted."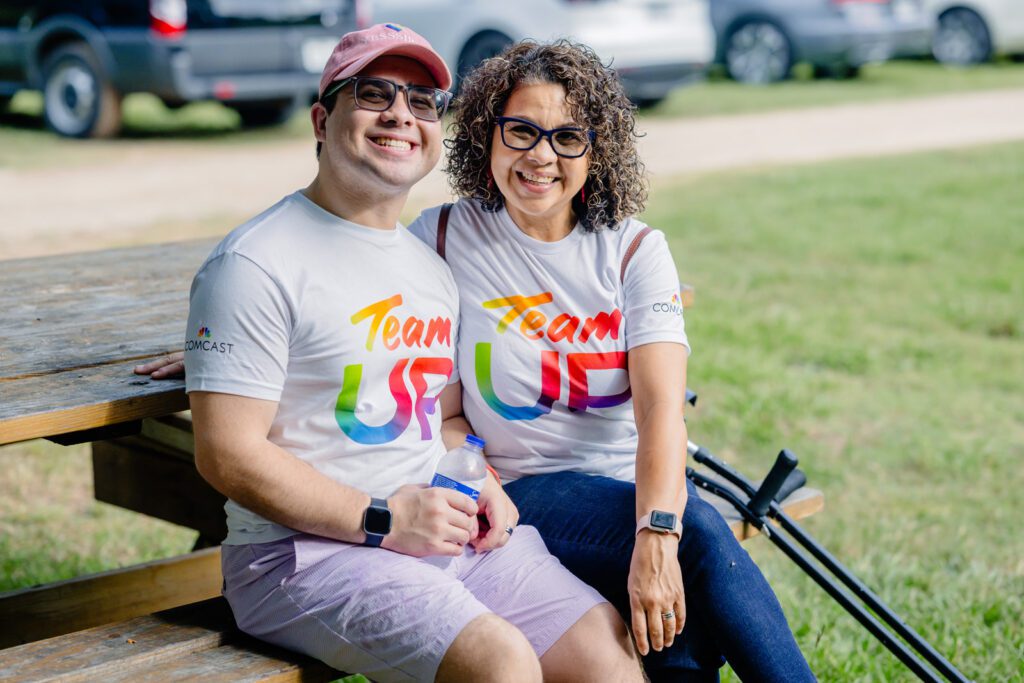 Comcast employee Mari Duran smiles with her son Demain.
Mari said she's been moved by her son's attitude, resilience and spirit. She explained he's always smiling and pushing himself to do more.
"He's had many surgeries," Mari said. "He's had to go through therapy, painful therapy. He doesn't seem to be mad that he was give this condition."
SIRE Therapeutic Horsemanship provides community support at two locations in southeast Texas.
Do you 
 this? SHARE on social.