Public policy issues affect our customers, our employees, and our business every day. Traditional regulation and legislation are constantly evolving and attempting to keep up with the new reality of media, technology, and communications available across multiple platforms, on multiple devices – from traditional broadcast and cable to delivery over the Internet and wireless.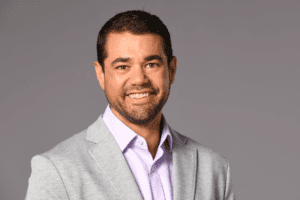 Nicolas Jimenez is the Director of Government Affairs for Comcast's Houston Region. In this role, he is responsible for regulatory, political, and public policy matters—while serving as a community ambassador. Prior to joining the Houston team, he led Comcast's government affairs efforts in South Metro Denver and Southern Colorado. Nick also worked at Comcast's Philadelphia headquarters, where he served as national partnerships lead for Internet Essentials, Comcast's signature community impact initiative aimed at helping income-constrained households get online. Nick joined Comcast in 2007 as an intern. Before that, he successfully ran a small business while obtaining his BBA from Temple University.
Jimenez is a native of San Juan, Puerto Rico, who enjoys volunteering and spending time with his wife and kids.