Pearland community leaders and nonprofit organizations recently joined Comcast to celebrate the technology leader's ongoing commitment to Brazoria County – including a new Xfinity store on Pearland Parkway near East Broadway Street. In addition to opening another retail location, Comcast invested $20,000 into two trusted nonprofit partners and gifted much-needed laptops.
"We really appreciate Comcast and your investment into our community," Cole said. "That means a lot. These organizations can take that dollar and stretch it and stretch it. They can do wonderful and really great things. We're always looking for that community partner that is willing to roll up their sleeves and do more than just sell their services, really dig into the community and give back. We really appreciate that."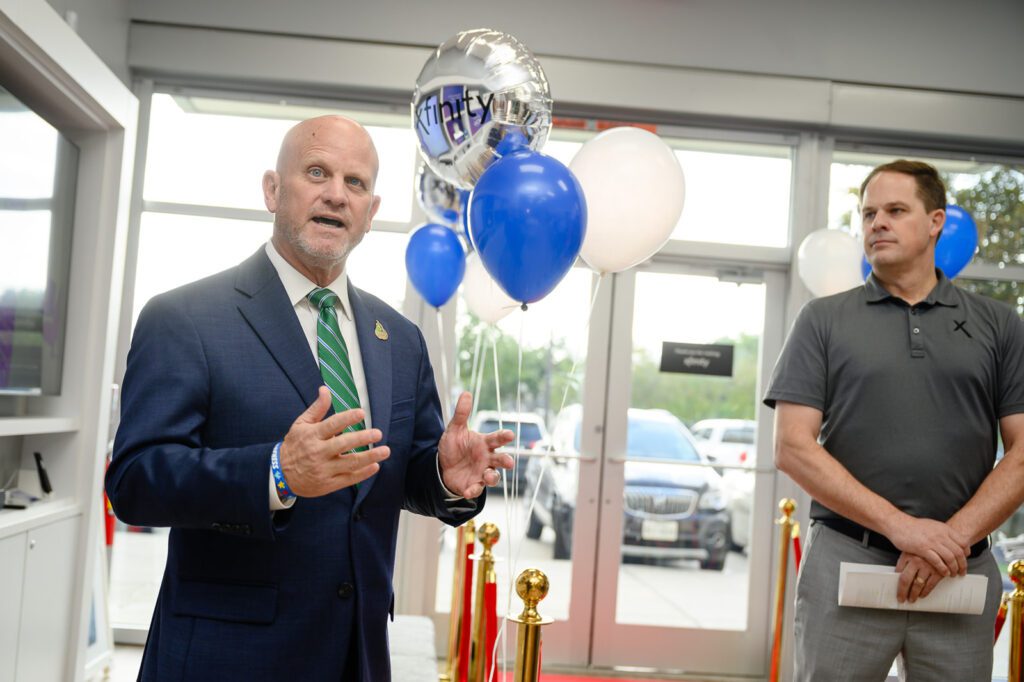 Pearland Mayor Kevin Cole spoke about Comcast's commitment to the community at an Xfinity store's grand opening on November 8th, 2023.
The newest Xfinity store is located at 2680 Pearland Parkway, Suite 120 Pearland TX 77581. Just months ago, the tech leader announced plans to open 10 Xfinity stores in the next year. Demian Voiles, Vice President of Sales and Marketing for Comcast's Texas Region, told the crowd the new location is part of Comcast's goal to reach more customers in communities across southeast Texas.
"A big part of growth is opening more stores in Texas," Voiles said. "Opening a second store in Pearland is a big, big deal for us. Our customers have been asking for it."
At the grand opening, Comcast invested $10,000 and gifted 25 laptops to the Vic Coopinger Family YMCA in support of the organization's digital navigation services in the city. Comcast also invested $10,000 in the Houston Community College Foundation to support the school's information technology program.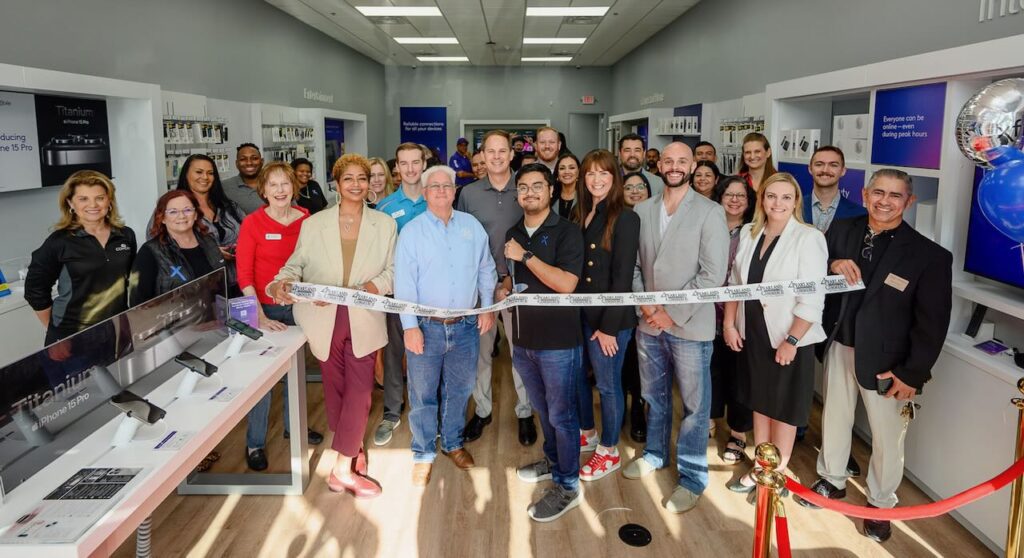 Brazoria County Commissioner Stacy Adams joined business, Comcast and nonprofit leaders for a ribbon cutting celebration at the newest Xfinity store.
The other Xfinity store in Pearland is located at 2803 Business Center Dr Suite 134, Pearland, TX 77584. For a full list and to find the closest Xfinity store to you, you search online here.