More than two dozen local organizations will receive hundreds of high-tech surprises on their doorsteps as a part of this year's Digital Inclusion Week (Oct. 2 – 6). The week-long celebration raises awareness about the need for digital skills training, community resources and a holistic approach to ensuring everyone can use technology to thrive.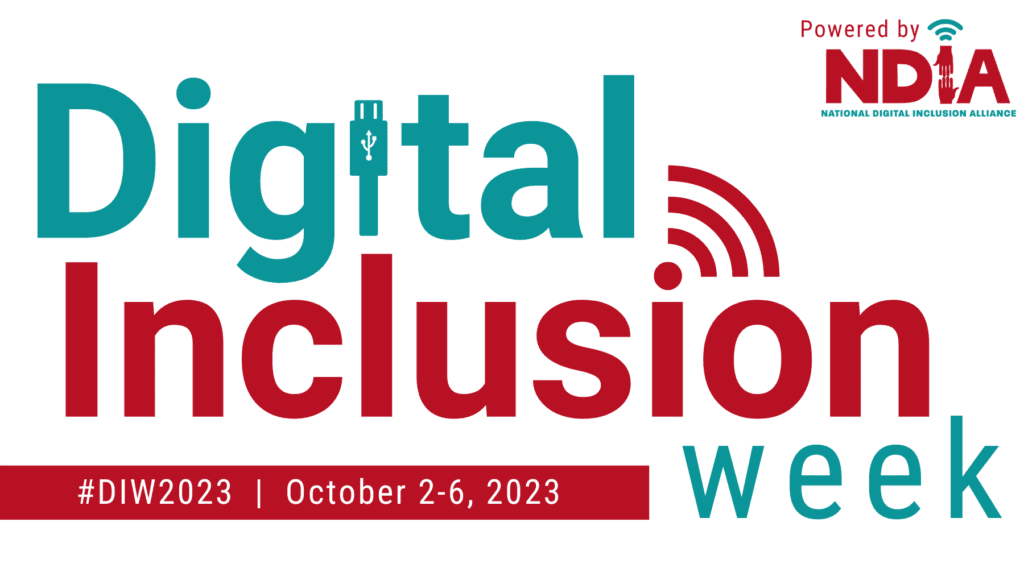 For the remainder of the week, Comcast Texas is partnering with several agencies to surprise more than 25 non-profit organizations that serve hundreds of families.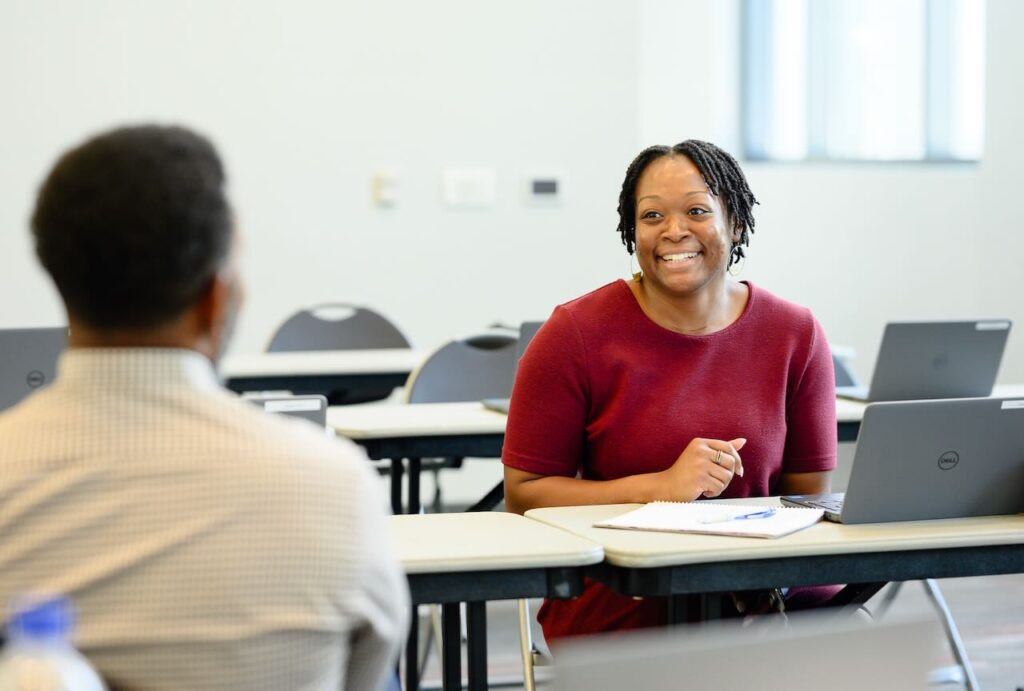 Wednesday October 4th – Comcast swung by the Literacy Council of Fort Bend County to surprise the organization with 25 laptops. The devices will be used by students working to improve their literacy skills.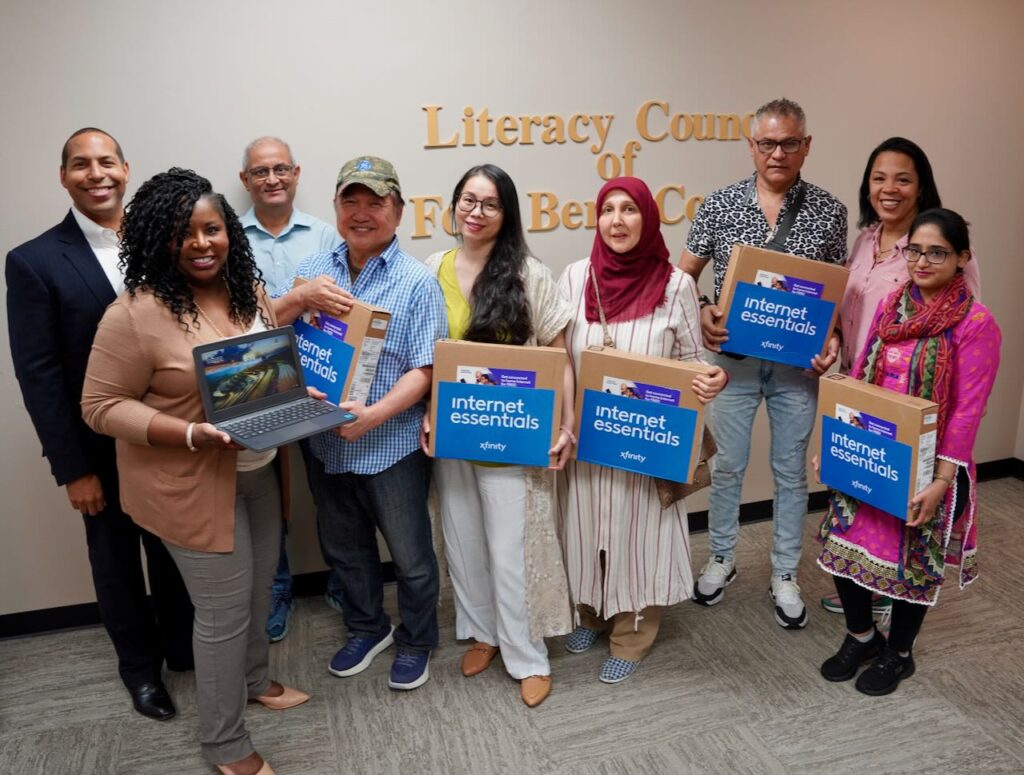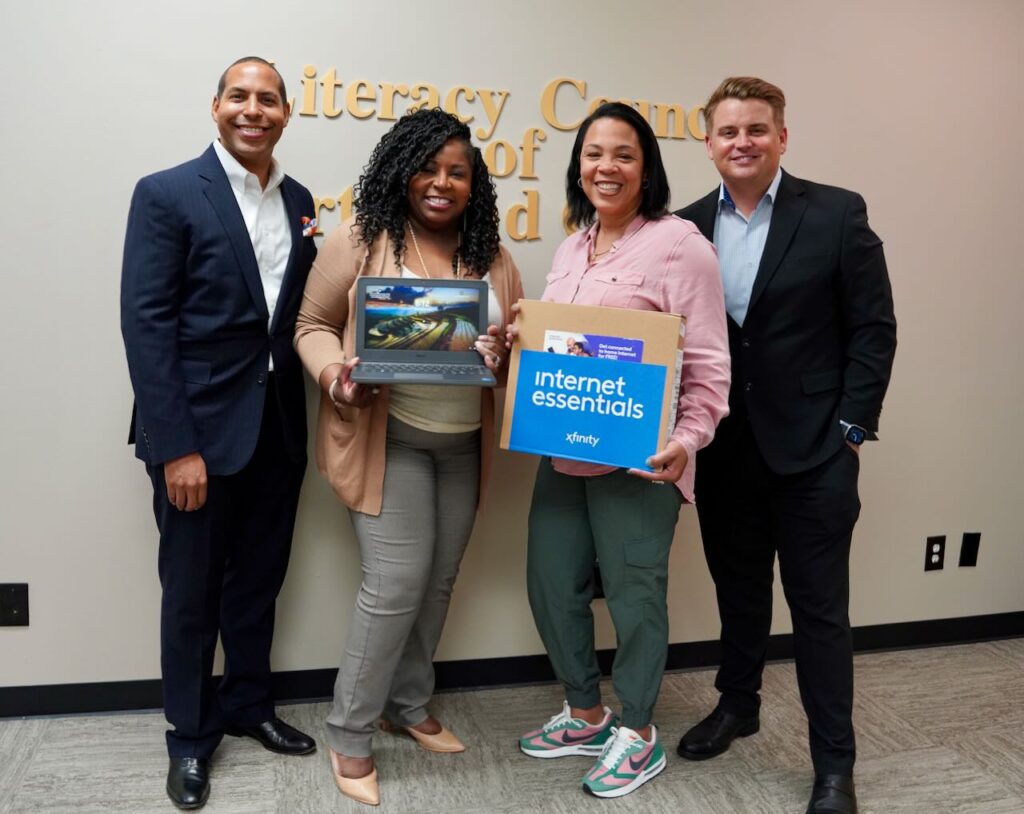 Thursday October 5th – Comcast stopped by the United Way of Brazoria County and delivered 100 laptops. The devices went to the following organizations: Alvin Community College Foundation, Alvin ISD Foundation, Angleton ISD Foundation, Brazosport College Foundation, Brazosport ISD Foundation, Columbia Brazoria ISD Foundation, Pearland ISD Foundation, Sweeny ISD Foundation and True To Life Ministries.
Fredrick Brown is principal at Brazos Success Academy. He said the laptops that were donated to the foundations will help students complete online classes and discover employment opportunities. Brown thanked Comcast for the much-needed devices.
"At Brazos Success Academy, we believe that with a solid foundation built on removing barriers all students will rise to excellence," Brown said. "We want to provide resources that will continue to build on the skills they have developed while attending BSA."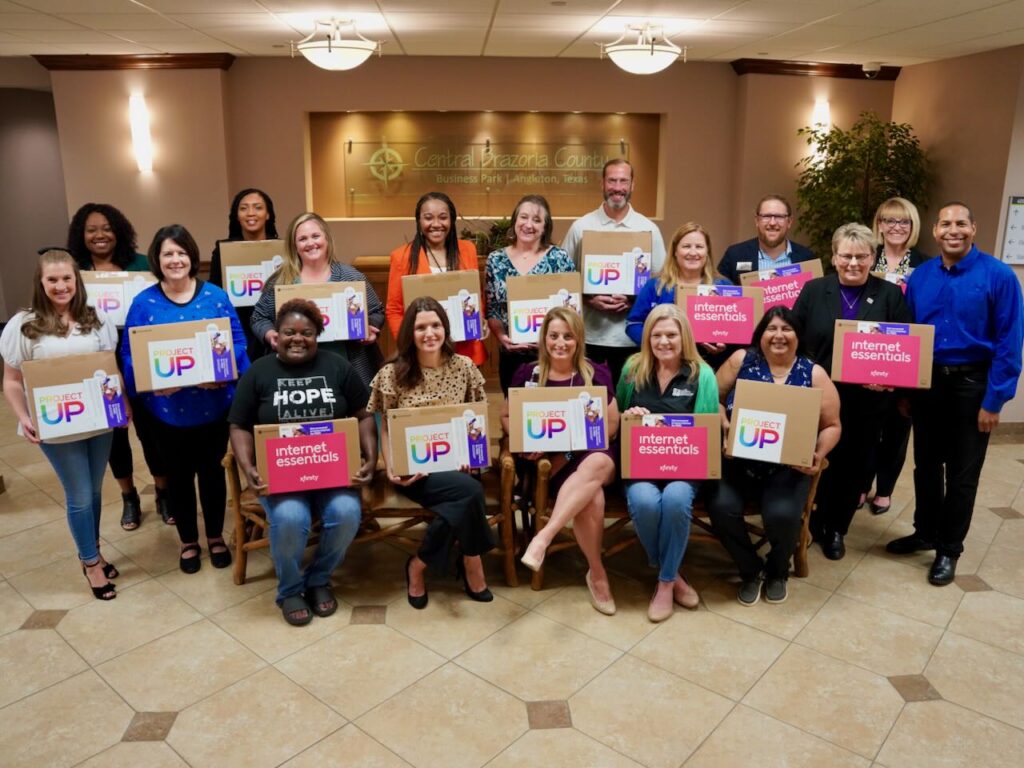 Thursday October 5th – Comcast also visited the United Way of Galveston and delivered 50 laptops. The devices went to the following organizations: ADA Women's Center, Big Brothers Big Sisters Gulf Coast, Catholic Charities, CASA of Galveston County, Family Service Center, Fanfare! Lutheran Music Academy, Galveston Children's Museum, Galveston-Houston Immigrant Representation Project, Galveston's Own Farmers Market, Libbie's Place, Moody Early Childhood Center, Nia Cultural Center, Sunshine Center and Vision Galveston.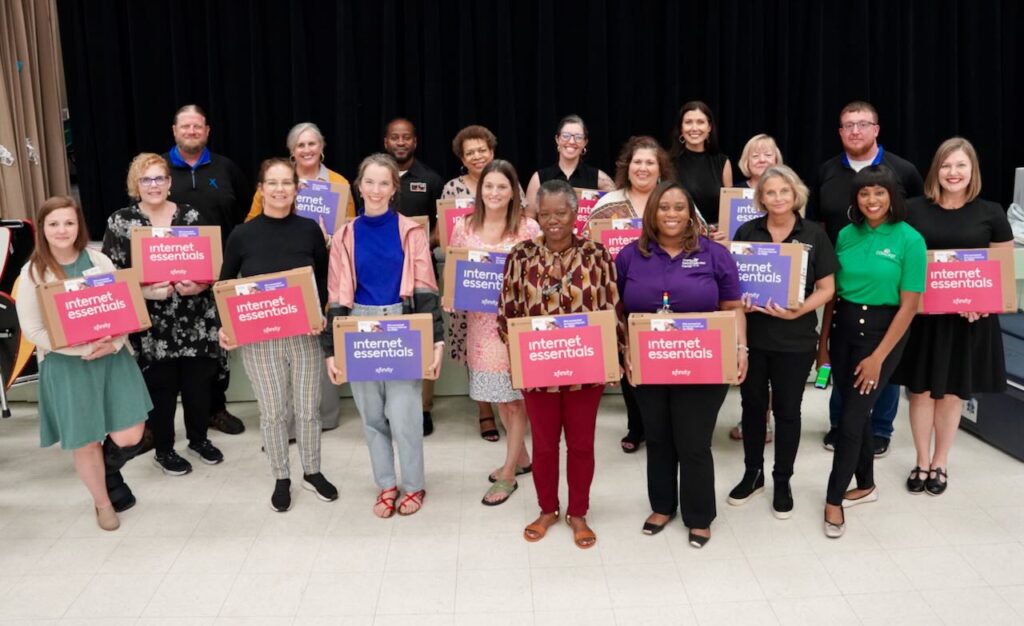 Friday October 6th – Comcast visited the Wesley Community Center and delivered 50 more laptops.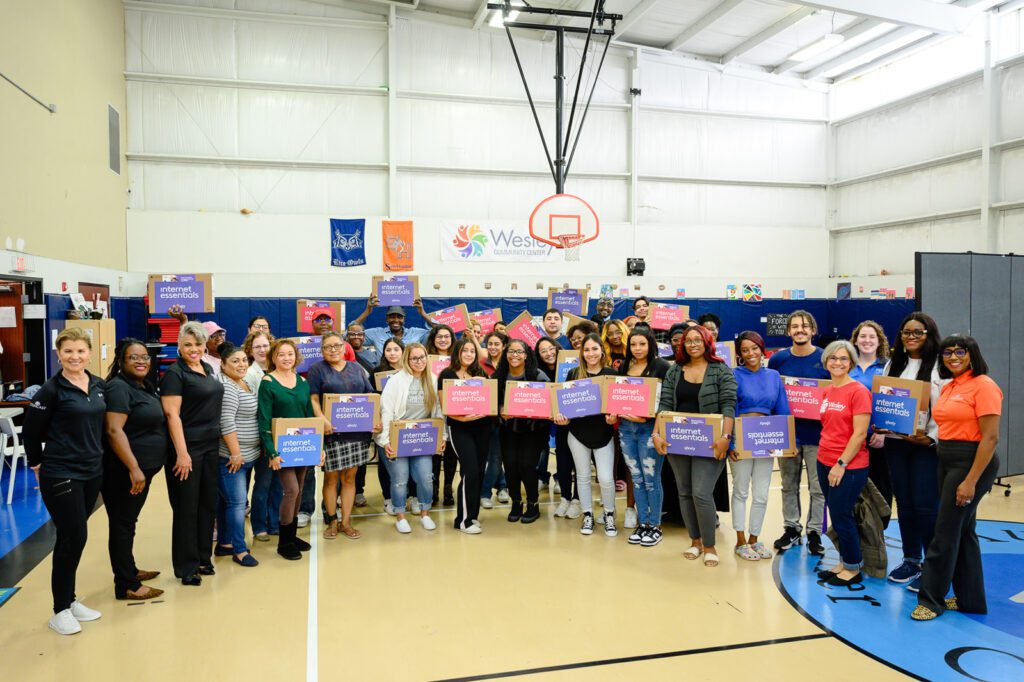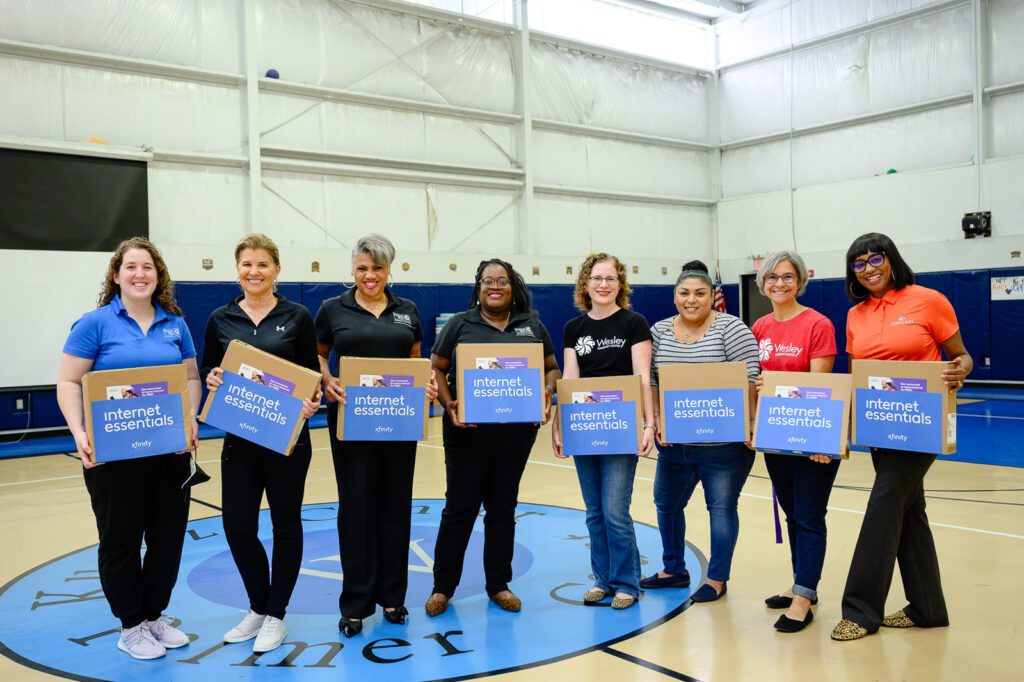 Tuesday October 10th – Comcast visited Memorial Area Assistance Ministries and delivered 50 more laptops to celebrate the end of Digital Inclusion Week.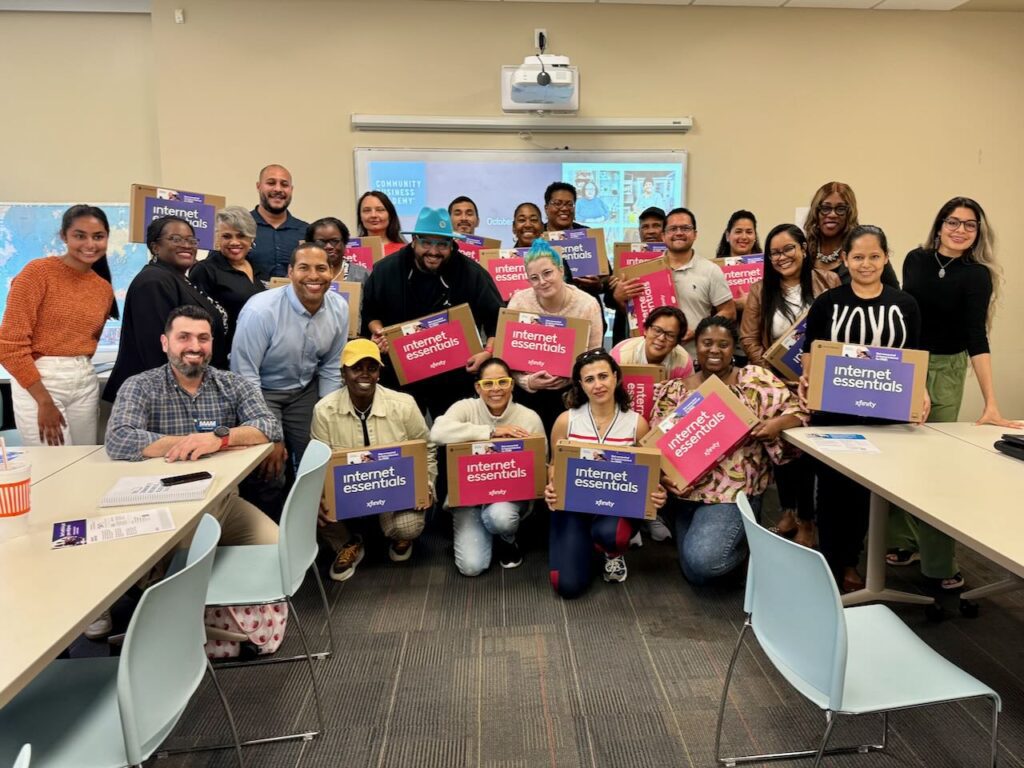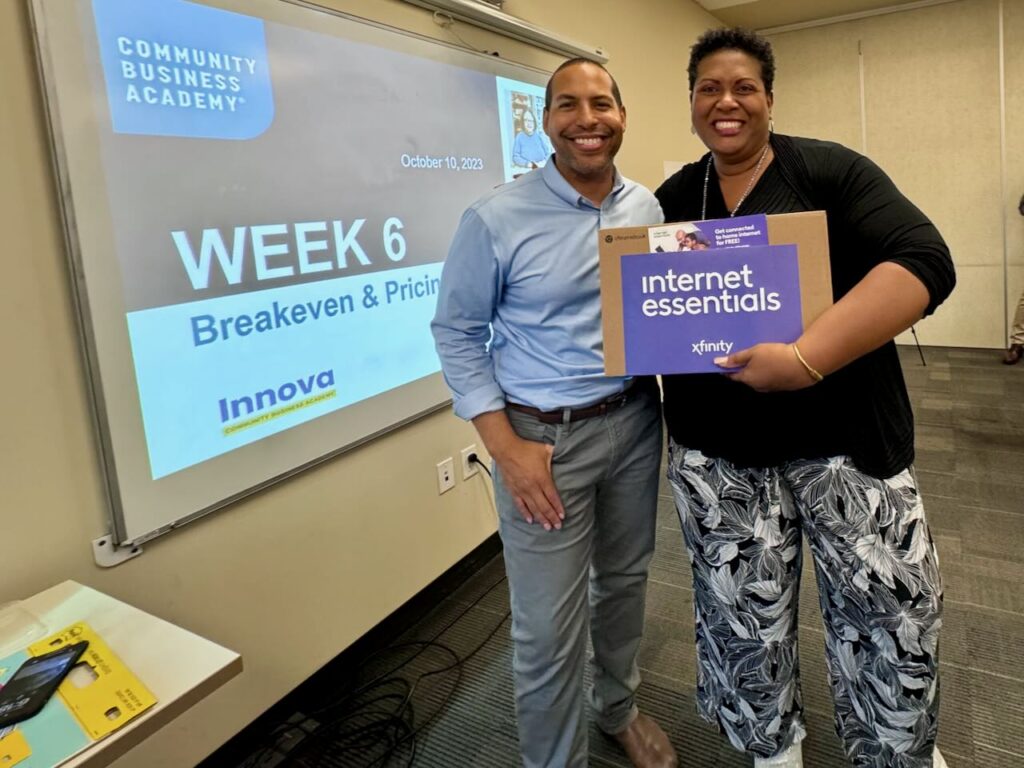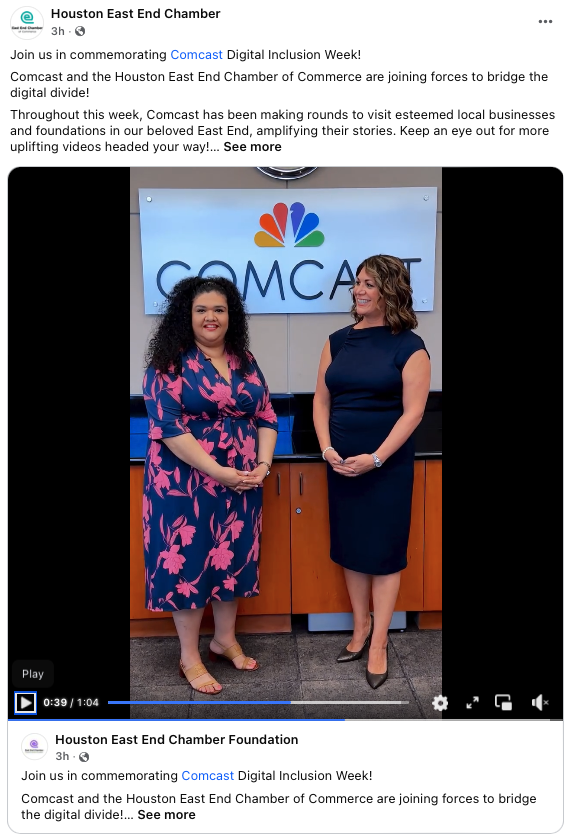 Earlier this week, Comcast kicked off Digital Inclusion Week with the Houston East End Chamber of Commerce for a week long digital campaign.
It's no secret that participating in today's economy requires connectivity, the right device and the skills to make the most of it.
Earlier this year, the National Skills Coalition released a report in conjunction with the Federal Reserve Bank of Atlanta on the importance of digital skills in the workforce. The study concluded:
Nationally, 92% of jobs available today require digital or likely digital skills – yet nearly one-third of US workers lack opportunities to build these skills. In Texas, the figure is 91%, so on par with national averages.
The digital skill divide disproportionately impacts workers of color, low-income individuals, and rural residents, due to historic underinvestment and structural inequities.
Jobs that require even one digital skill can earn an average of 23% more than jobs requiring no digital skills – an increase of $8,000 in annual income.
Businesses can save more than $25,000 per position when they offer upskilling opportunities, versus the cost of replacing a worker who departs.
Therefore, broadband expansion and access, particularly in rural or lower-income areas, will have the benefit of increasing educational opportunities, positive health outcomes, social inclusion and civic engagement, and the economic mobility of Texans, which has positive implications on the state's economy.