A Montgomery County teacher recently received quite the surprise from her fellow educators, her principal and two Xfinity technicians. The techs are part of Comcast Texas' Surprise Squad – a group that's always on the hunt to reward and honor people who are extraordinary. The Surprise Squad traveled to Magnolia after hearing about a passionate instructor named Nicole Coovert.
Coovert is a third-grade reading, language arts and writing teacher at Magnolia Elementary School, which serves many children from neighboring Pinehurst – an area where Comcast is currently expanding its Xfinity 10G Network. Take a look at the moment the Surprise Squad caught up with her.
Xfinity technicians Lorna Fenelus and Cordell Thompson grabbed their backpacks
and went back-to-school for a day for the big surprise. The pair also brought a large wagon full of school supplies for Ms. Coovert's class.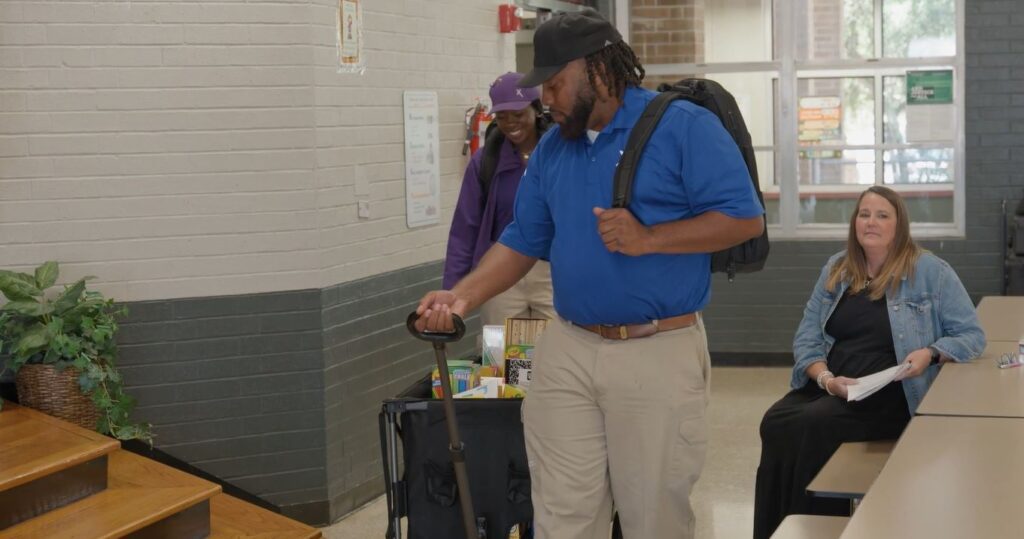 "I know last year she had a little difficulty," Covarrubias said. "She had some health issues, and she needed some surgery, but she refused to go. She talked to the doctors and talked them into waiting until after school so that the kids could get what they needed and could take the STAAR test and be very successful."
Covarrubias said Coovert, a Navy veteran, doesn't let challenges stop her because she pushes through them.
"She is the type of teacher that every school needs in every classroom. She is amazing, and I know she will continue to show others that challenges are meant to be a tool of growth," the elementary school principal told the technicians.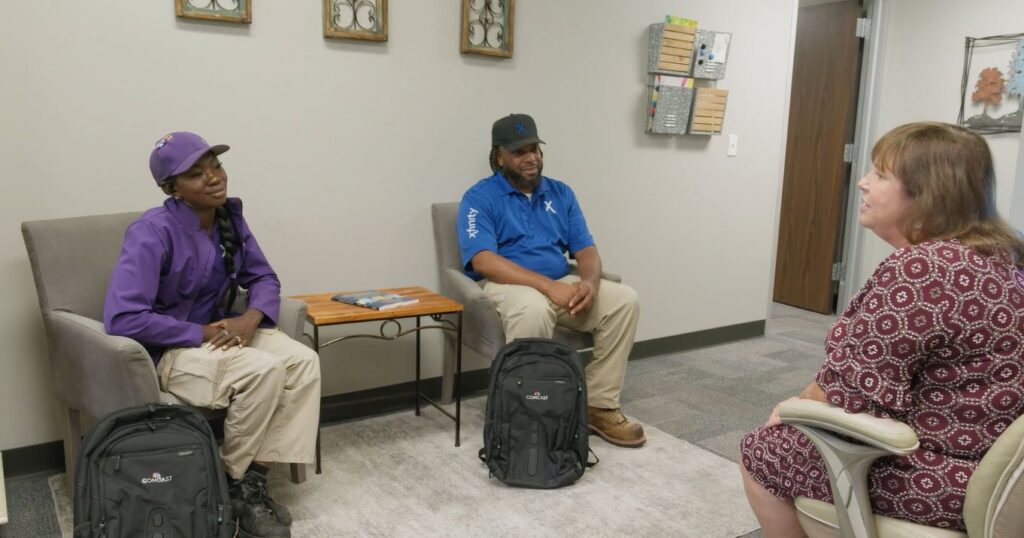 Coovert said missing the start of school to undergo emergency surgery for her physical injury was not an option. She said she made arrangements with her doctor to make sure of that.
"I have a duty, and I have a responsibility to my students," Coovert said. "My physical limitations should not hinder them in any way shape or form. And that's what I wanted to alleviate and make sure didn't happen. Because the importance of starting the first day with your students is paramount."
The school's principal, Donna Covarrubias, nominated Coovert to the 'Surprise Squad' for being an amazing teacher and even helped to orchestrate a special recognition ceremony inside the school's cafeteria. Just about everyone knew that something special was about to happen with the exception of Coovert.
In front of a cafeteria full of educators, Covarrubias called Coovert up to the stage to be honored. Angie Lagunas, a fellow teacher, read an emotional letter she wrote for Coovert.
"Nicole, you are one of a kind, and I'm honored to be able to call you my friend because you bless everyone that walks through your classroom door. You are dearly loved Nicole Coovert, and I hope you know how amazing you are," the letter read in part.
"I was completely surprised. I was not expecting to be recognized in any way shape or form. I was shocked," Coovert said. "And then Comcast walked in with a huge crate of school supplies, and I thought how amazing for my students because my students need supplies, and we need supplies to make things work every day."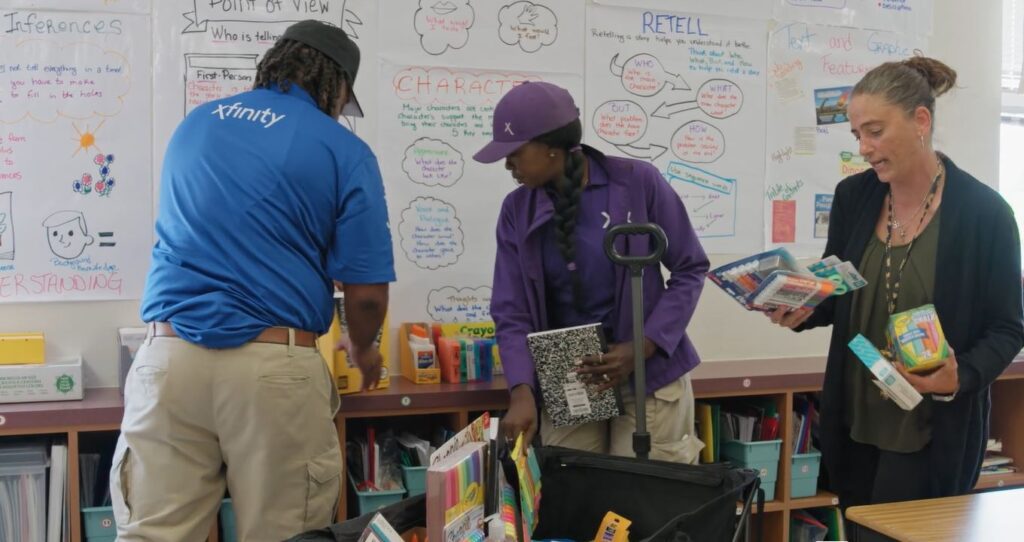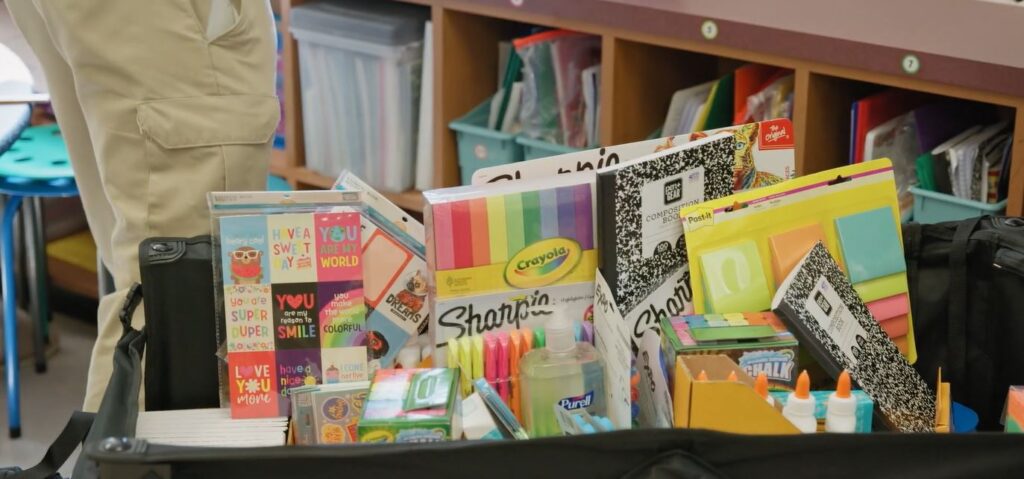 Fenelus and Thomson had one more surprise in store. The 'Surprise Squad' had landscapers come out to give the school's courtyard a makeover.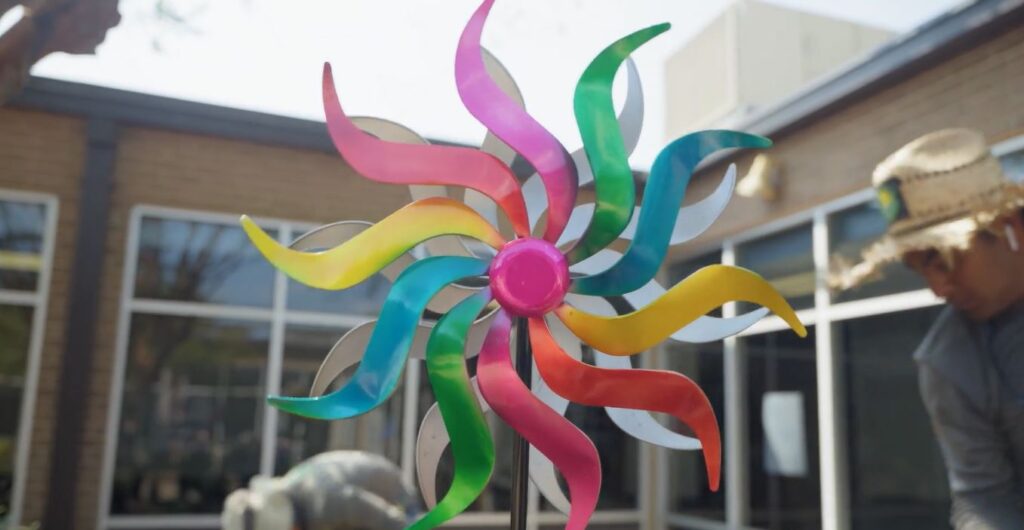 "And then I was surprised a second time when I walked outside and saw that our courtyard had been re-done and there were donations of garden supplies and seeds. They transformed it and it's beautiful," Coovert said.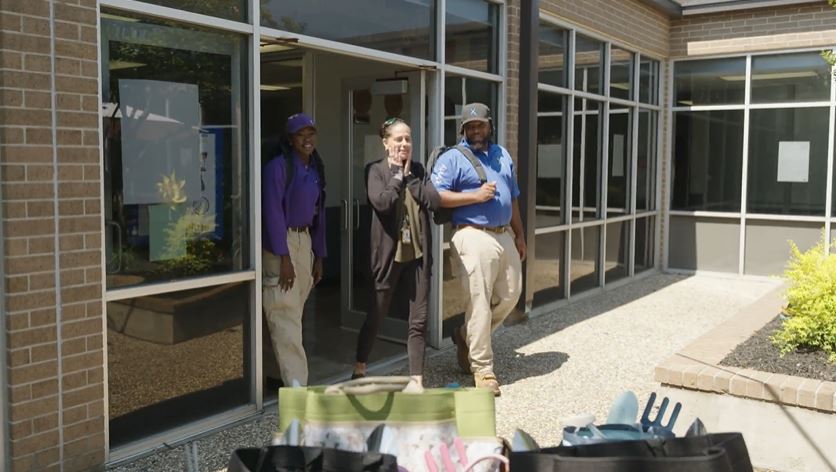 "Having a garden teaches us responsibility; it teaches us patience; It teaches us how to nurture, teaching the children that it takes more than just putting something in the ground. You have to nurture it and take care of it," Coovert said.
Coovert has a green thumb and will head the school's garden club. She now has a majority of the tools she'll need, thanks in part to the 'Surprise Squad.'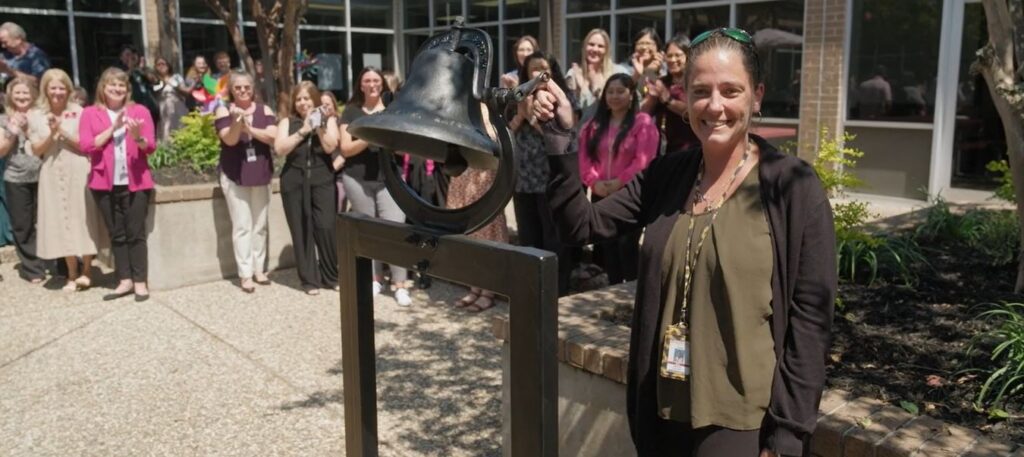 "Being a teacher is very hard job, and planting those seeds in children and letting them grow and grasp everything you tell them is a very beautiful thing. It made me proud to be a Comcast team member, to know that the community and people at the school stand behind her, and they stand behind each other," said Fenelus.