Comcast, the largest internet service provider in southeast Texas, is expanding its interactive Xfinity stores to 10 communities in four counties through 2024. The stores will serve thousands of Xfinity customers in Fort Bend, Galveston, Harris and Montgomery Counties. The new locations will serve the communities of Aldine, Aliana, Atascocita, Brook Hollow, Conroe, Fulshear, Galveston, Northline, Pearland and Rosenberg.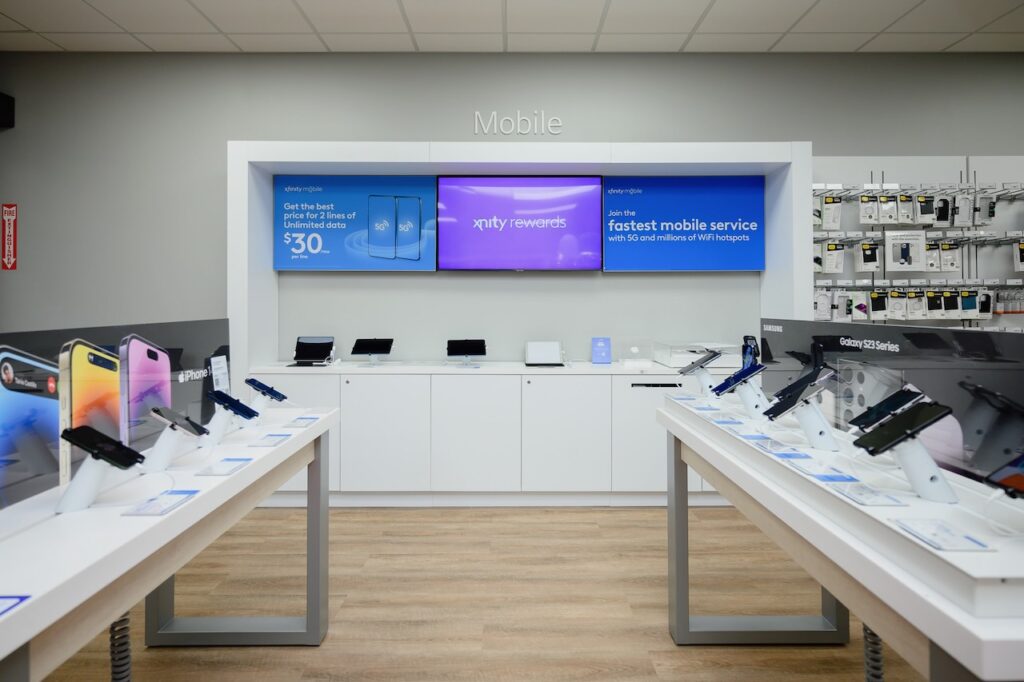 New Retail Stores in Four Counties Will Provide Best-in-Class Products and Customer Experience
The newest Xfinity store location is now open on Galveston Island at 2719 61st St. The other new stores will open later this year and throughout 2024. New store addresses will be announced on ComcastTexas.com and on social media.
"The new locations reflect our ongoing commitment to providing an excellent customer experience in as many communities as possible," said Demian Voiles, Vice President of Sales and Marketing for Comcast's Texas Region. "We're thrilled to soon welcome our neighbors in these new locations to experience the latest in entertainment and connectivity as well as meet our team of experts."
The stores will feature an interactive design and provide a destination for visitors to experience the complete line of Xfinity products and services — powered by the Xfinity 10G Network.
Xfinity and Comcast Business Mobile – Purchase new mobile phones, devices and accessories and choose a flexible data plan – Unlimited or By the Gig – that fits your unique personal and business needs.
The Xfinity 10G Network – Learn about how the nation's largest and most reliable network offering speeds up to 10 Gbps, the most advanced WiFi technology carrying three times more bandwidth, and powerful WiFi Boost Pods that extend coverage throughout your home and combine to power streaming, gaming, videoconferencing and more.
Xfinity X1 – Explore our video platform – the ultimate entertainment experience – and try the Xfinity Voice Remote.
Xfinity Home – Learn how Xfinity Home combines the best of home security and automation into one simple experience and purchase smart home accessories.
Residents can also stop by Xfinity Stores to learn about and receive assistance enrolling in the federal government's Affordable Connectivity Program (ACP), which provides eligible low-income households with a credit of up to $30 per month ($75 per month on Tribal lands) toward their Internet and/or mobile service – including all Xfinity Internet plans.
Engage with a Local, Dedicated Team of Experts
Our highly trained and knowledgeable sales consultants are available at Xfinity Stores to provide demonstrations and help new and existing customers sign up for services, learn more about their current services or devices, manage accounts, return or acquire equipment and more.
Do you
this? SHARE on social.
Facebook
Twitter
LinkedIn