What's more American than donuts, you might ask? Donuts from a place called Yankee Doodle Donuts. They sell glazed donuts, donuts with icing, cinnamon twists, cinnamon rolls and a laundry list of other sweet treats.
The delicious donuts are made fresh daily with a hefty dose of pride. Watch the video below to see why the community says they feel more like family than customers.
Yankee Doodle, powered by Comcast Business, has been a go-to destination in Montgomery County for fresh donuts and kolaches for more than 30 years.  The business has two locations, one in Pinehurst and one in Magnolia. Both are owned and operated by the Nguyen family.
"This Yankee Doodle Donut was originally owned by an American," Kevin Nguyen, owner of the Magnolia location, said. " She was going to retire, and she sold the business to my sister-in-law."
Nguyen said the original owner even taught his sister-in-law how to make the donuts and kolaches. He said his sister-in-law passed those skills on to him.
"When my sister asked me, hey you want to come over here and work in the donut shop. I was like yeah, why not, Cause I'm a donut eater. I love donuts since I was a kid," Nguyen said.
Nguyen said his sister-in-law opened up their second shop, in Pinehurst, inside a gas station.
Nguyen works with his wife, sister, brother and niece. The family wakes up at 2:00 a.m. daily to prepare the sweet treats and breakfast kolaches 7-days a week, year-round.
"What motivated me to wake up every day is family. We get to work together," he said. "It's good for couples to work together. So, she can track me down."
Victor Perez, one of Yankee Doodle Donut's customers, said they bypass the donut chain in the neighborhood because the customer service and food at Yankee Doodle Donut are unmatched.
"The kolaches are the best," Perez said." The jalapeños with sausage. They're really good. They are so warm, so soft, so tasty."
Perez said he feels like family when he walks in the door of the donut shop.
"I like how they treat people when you open the door. It's like they already know you, like you are part of the family too," he added.
Nguyen said both locations use Comcast Business to help run their stores and take payments from customers.
"I'm using Comcast business for my wi-fi. They're the best," Nguyen said.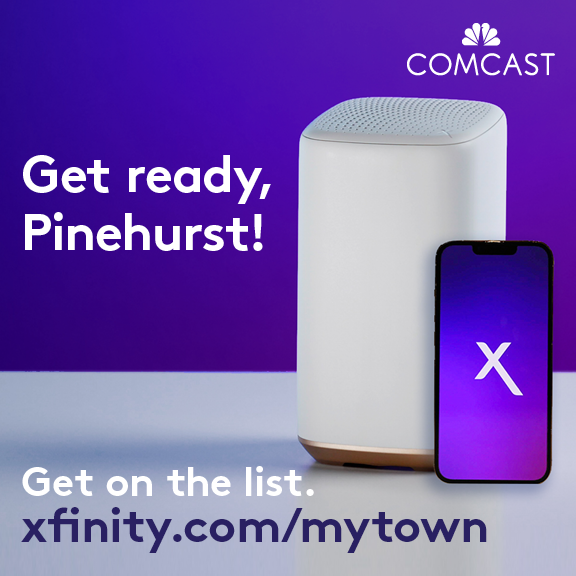 Nguyen said fast, reliable broadband service is not widely accessible throughout Magnolia and Pinehurst. That's why he said he chose Comcast Business. The donut shop owner said he loves that he can pick up the phone and contact Comcast anytime he needs assistance with his service.
Comcast is currently expanding its Xfinity 10G Network throughout southeast Texas– including Pinehurst. The $100M expansion effort will give more than 80,000 homes and businesses access to the next-generation network.
Do you 
 this? SHARE on social.