A peaceful oasis is hidden in plain sight on Main Street in Kingwood. A fitness studio called Vessel Pilates is drawing in Texans eager for a reset. Watch the video below to see how the Pilates studio is breathing life into the community.
Jessica Sowyrda opened Vessel Pilates four years ago. She explained she wanted to create a space that would bring the community together through movement, self-care and wellness.
"Our tagline is fill your vessel so you can pour into others. You can't give more of yourself with an empty cup," Sowyrda said.
Sowyrda said she was first introduced to Pilates when she was pregnant with her first child and has been hooked ever since. The mother of three said the mindful movements helped with her postnatal recovery.
"It was something that I saw and felt the change in my body so much so I wanted to create a space that other moms could come and get their self-care in because it is so, so important," Sowydra said.
With mothers and expectant mothers in mind, Sowyrda said it was important for her to include a kids room at the Pilates studio. There's a staff member that watches the children so the parents can spend 50 minutes strengthening their mind and bodies.
Pilates is a type of exercise using specialized equipment to improve a person's flexibility and strength. Clients are quick to rave about the studio and its impact on their lives.
"Jessica the owner here has a lot of expertise with postpartum issues but having the help of the childcare was the extra piece that made it all come together," said Kristin Strength, a client and mother of two.
"I hadn't gotten a chance to exercise since having kids. My oldest is 3 years old and I wasn't really feeling good," said Strength. "Since I've been coming here it makes me stronger so that I can take better care of my family. I think everyone in my family is benefiting from me coming here."
When Sowyrda opened the studio, she said there weren't many small businesses offering the restorative exercise in the area. Sowyrda said Pilates can help build strength, improve flexibility, balance and coordination through breathing and alignment. Vessel offers reformer Pilates, yoga and barre classes. It even has a boutique that sells candles, clothing and wellness items.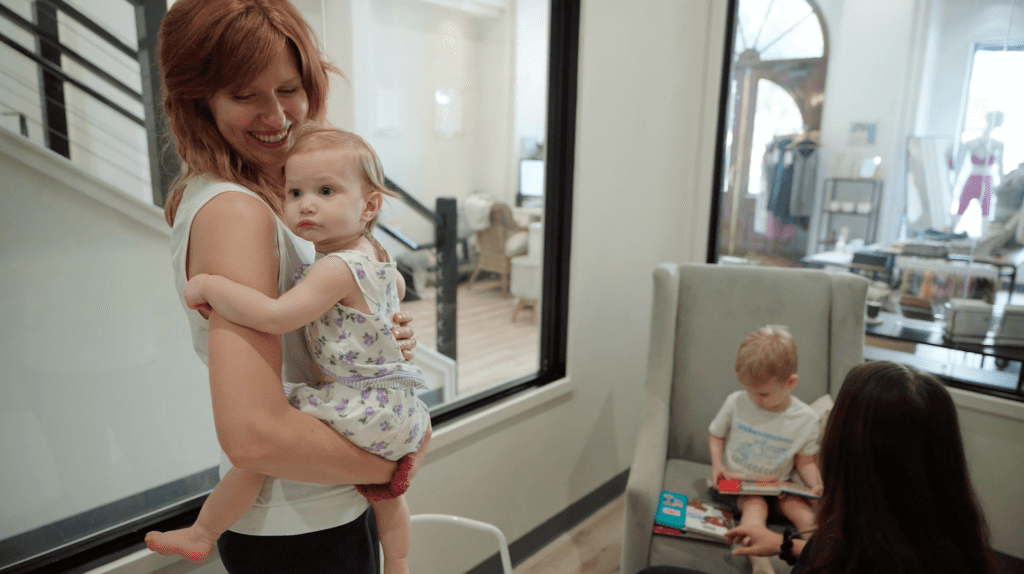 Vessel Pilates client Kristin Strength dropped her daughter off with trusted employees so she could enjoy a workout.
Vessel Pilates has been a Comcast Business customer since 2019. Sowyrda said Comcast's high-speed broadband and internet service keeps her connected to her customers.
"We use Comcast to help us build that community and to really get people to come in and feel supported. It has been a breath of fresh air in our studio," Sowyrda said. "It has helped us stay connected with our clients and community."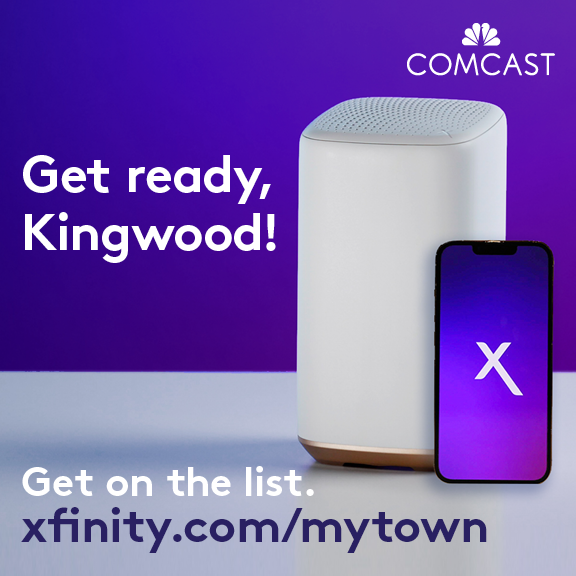 Comcast is expanding the Xfinity 10G Network throughout Kingwood and new communities around southeast Texas. The $100M expansion effort will allow more than 80,000 homes and businesses access to the next-generation network.
Do you 
 this? SHARE on social.