Xfinity technicians Mitchell Johnson and Natalie Spellman recently ditched their fiber cables and tools to join Comcast Texas' Surprise Squad for the day. The dynamic duo sprung into action to give a group of firefighters a big surprise.
Equipped with trays of succulent BBQ from a popular Kingwood establishment, the pair paid a surprise visit to a group of hungry firefighters at Houston Fire Station 102. The station is located on W. Lake Houston Pkwy in Kingwood – an area where the Xfinity 10G Network is set to launch this year.
Tim Mattfeld is a firefighter who works on the ladder trucks. He's also a cook at the station where he whips up meals for the entire crew. At first, Mattfeld didn't understand why he was given the night off kitchen duty.
"Kinda caught me off guard really," said Mattfeld. "We've never had somebody like Xfinity just show up with cameras and BBQ. It was kinda fun."
Spellman took to the fire station's public address system and called the firefighters to the kitchen for a free BBQ dinner – compliments of the technology leader Comcast. As Spellman rallied the first responders, Mitchell put out the brisket, smoked turkey, sausage, sides, drinks and dessert – for the firefighters who had just returned from a call in the sweltering heat.
"Initially some puzzled looks. Somebody said we got BBQ and those looks turned into smiles pretty rapidly," said Christopher McAllister, District Chief, Houston Fire Department. "Firemen are not afraid to eat, something we're good at."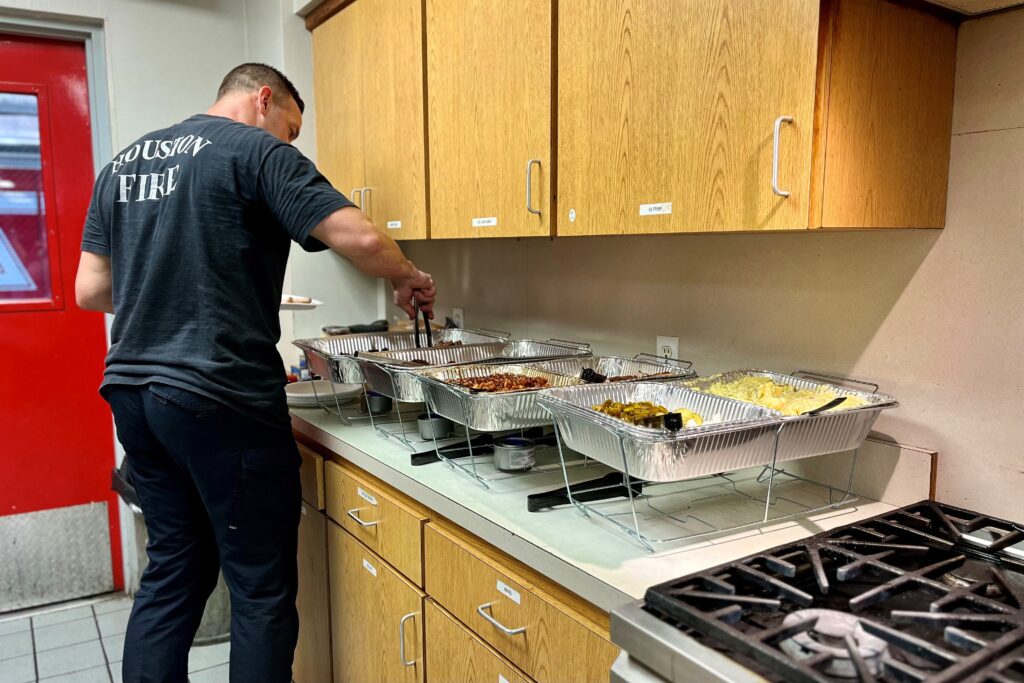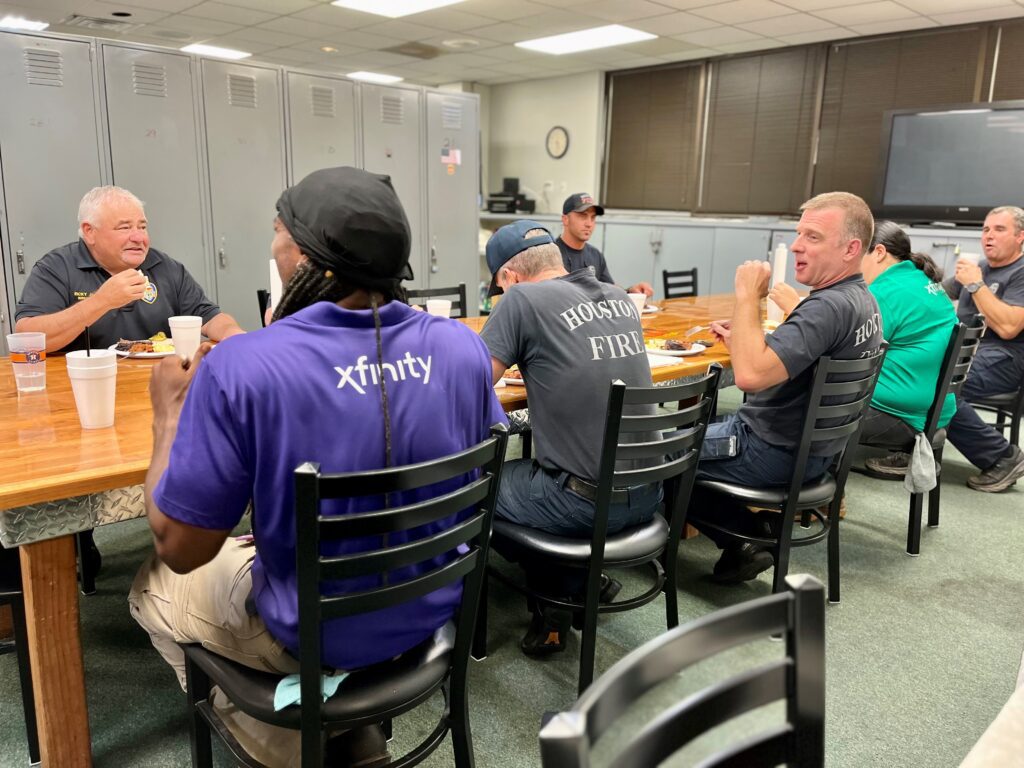 "Honoring service people means a lot to me.," said Johnson. "We're all caring for our community as one big happy family. That's what firefighters do and that's what Comcast does."
The Surprise Squad was not done yet. They went out to their Xfinity truck and unloaded a brand new grill – rolling it into the fire station's bay.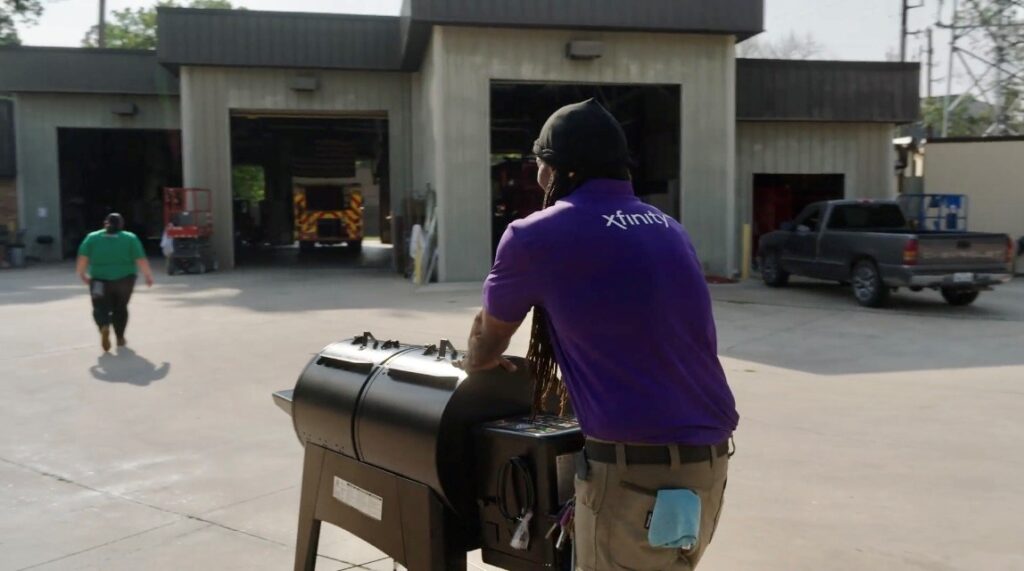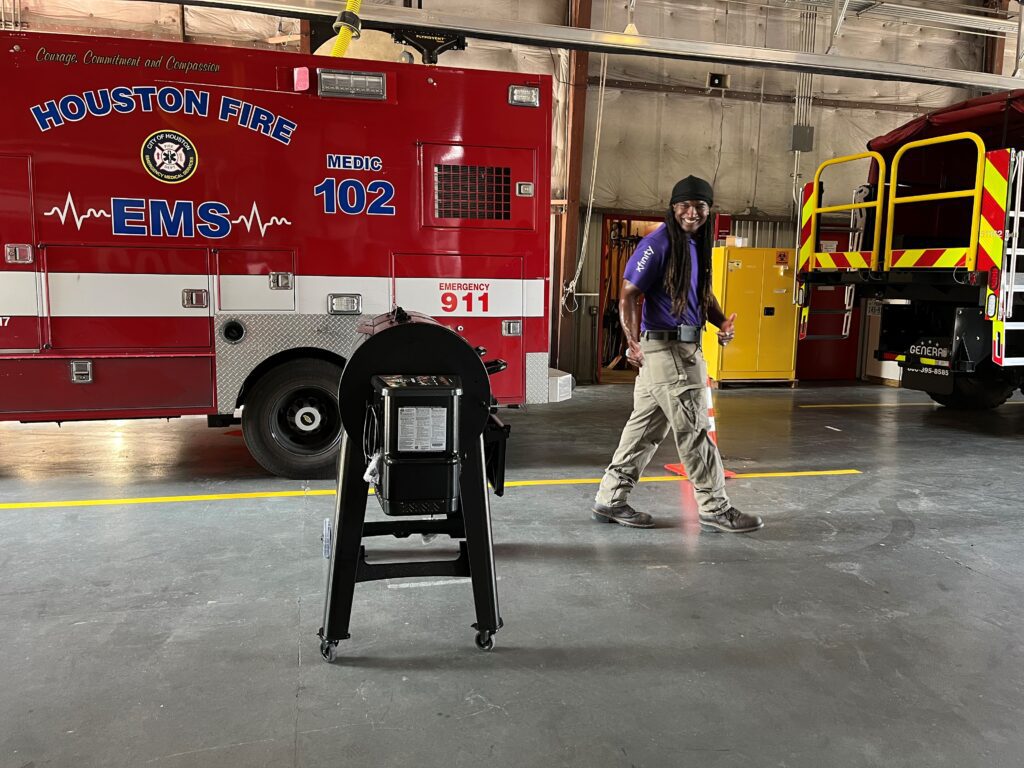 "We tend to be carnivores. Getting a new grill is like Christmas for a firefighter," McAllister said.
Spellman said she hoped the surprise shows the first responders how much they're appreciated in the Kingwood community.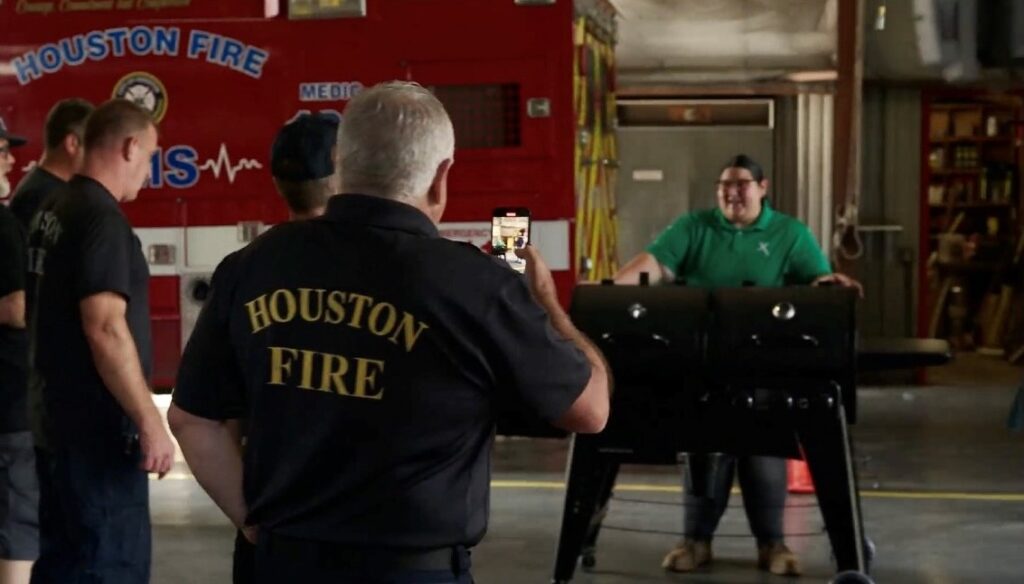 The Xfinity 10G Network is expanding to more places across southeast Texas. Anyone who wants to learn when Xfinity services will be available in their neighborhood can visit Xfinity.com/mytown to sign up for updates.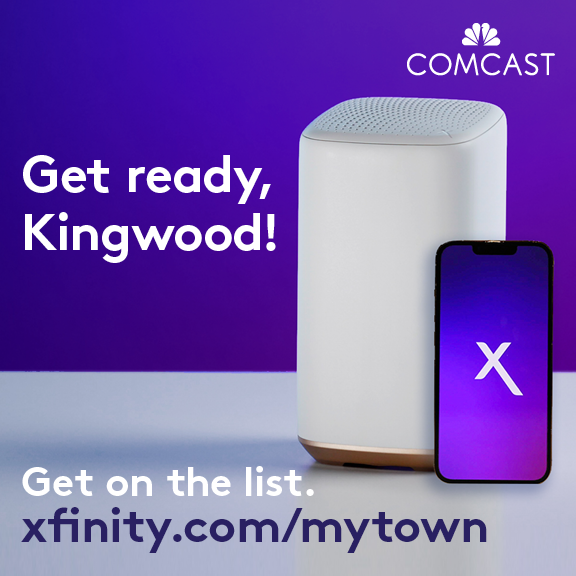 Do you 
 this? SHARE on social.