Loud cheers and big smiles filled the gymnasium at the Mission Bend Boys and Girls Club in Fort Bend County. Comcast, the company powering the Xfinity 10G Network, surprised the audience this week with much-needed devices – brand new laptops. Watch the incredible moment.
The Houston Texans and Xfinity teamed up for Digital Literacy Night on June 28th, 2023 at the Mission Bend Boys & Girls Club.
With her 13-year-old daughter Sade at her side, DeAnn Shodimu listened intently at the Digital Literacy Night – an event made possible through a powerhouse partnership with the Houston Texans and Xfinity. Shodimu's attention remained laser focused as she learned about the best ways to protect her child in cyberspace.
"Technology continues to advance. The future is technology. That's the way I see it," Shodimu explained. "Kids need to know how to navigate when you're dealing with technology. What to touch. What not to touch. What to input. What not to input. I think it's important. It's just where we're going now."
In total, Comcast gave away 50 laptops at the event. Twenty-five devices went to the Mission Bend Boys & Girls Club to be used as a mobile computer lab inside their Wi-Fi connected Lift Zone. The remaining 25 brand-new laptops went directly to the families in attendance.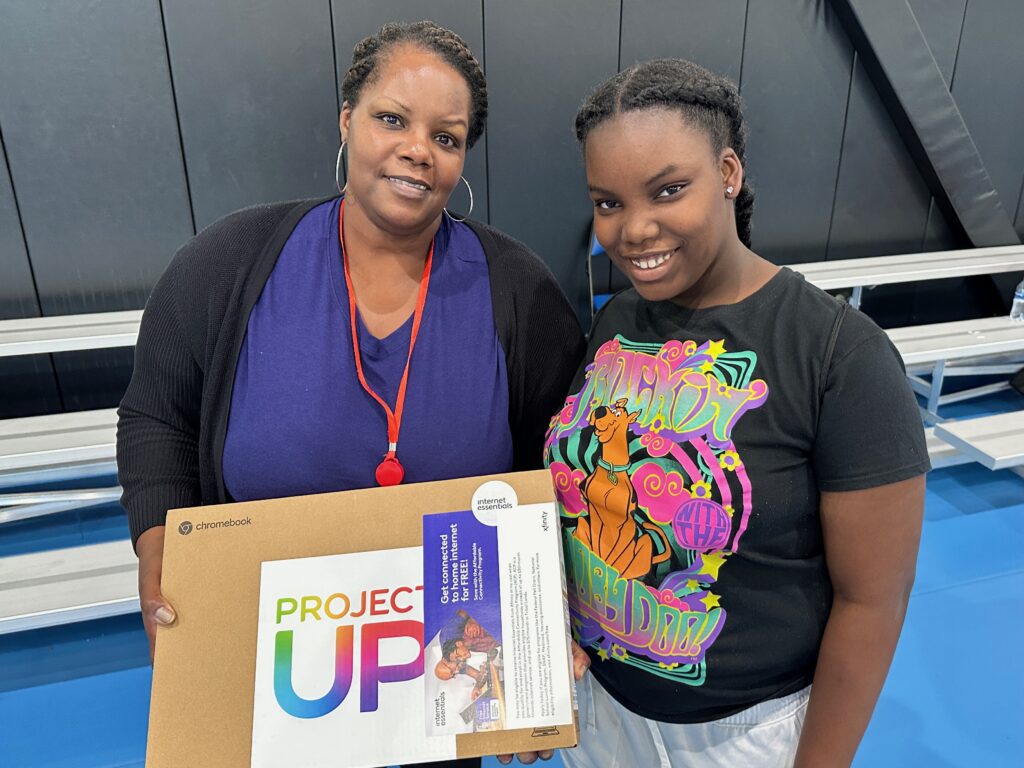 DeAnn Shodimu and her daughter Sade attended the Digital Literacy Night.
Joshua Webb with Crime Stoppers of Houston walked parents through online safety tips. He highlighted the need for both children and parents to think before posting online, how to react to unsolicited contact and how to respond to the dangers of cyberbullying. Cheryl Lewis sat next to her 12-year-old son Jeremy and paid close attention to the presentation.
"It's very, very important," Lewis said. "We try to monitor what he does and know the friends that he's playing with online."
Jeremy said he's excited to start the 7th grade soon. He said completing his schoolwork isn't possible without connected devices and the Internet, which is why his mother welcomed Xfinity's laptop surprise.
"It's a digital age," Jeremy's mother said. "You can't advance without learning about technology. It's important because I was going to have to buy him one in August, and now I don't."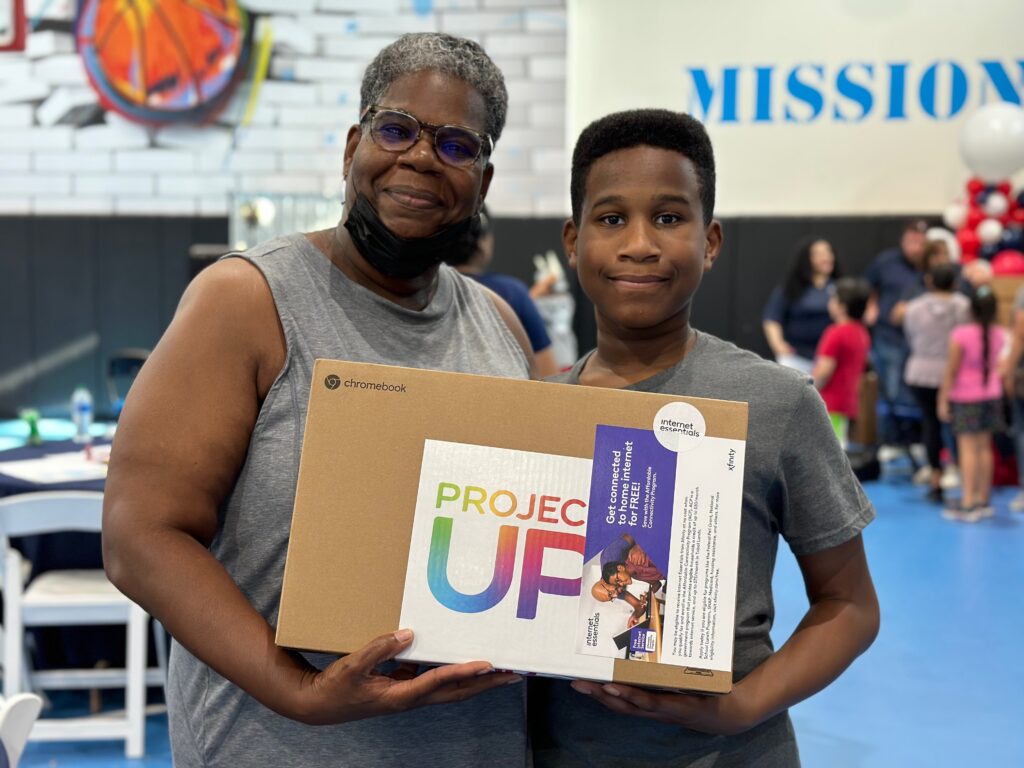 Cheryl Lewis and her son Jeremy learned online safety tips at the event.
This year alone, Comcast Texas invested $20,000 this year to the Boys and Girls Blub for digital skills programming.

Do you 
 this? SHARE on social.