It's a place that's rarely accessible to the public, yet every second the public taps into it when connected to internet services. The place is called a HUB — a secure site that houses servers and other equipment used to power Internet connections to homes and businesses. Without HUBs— strategically placed throughout  Comcast's network— the Internet in homes and businesses just won't work.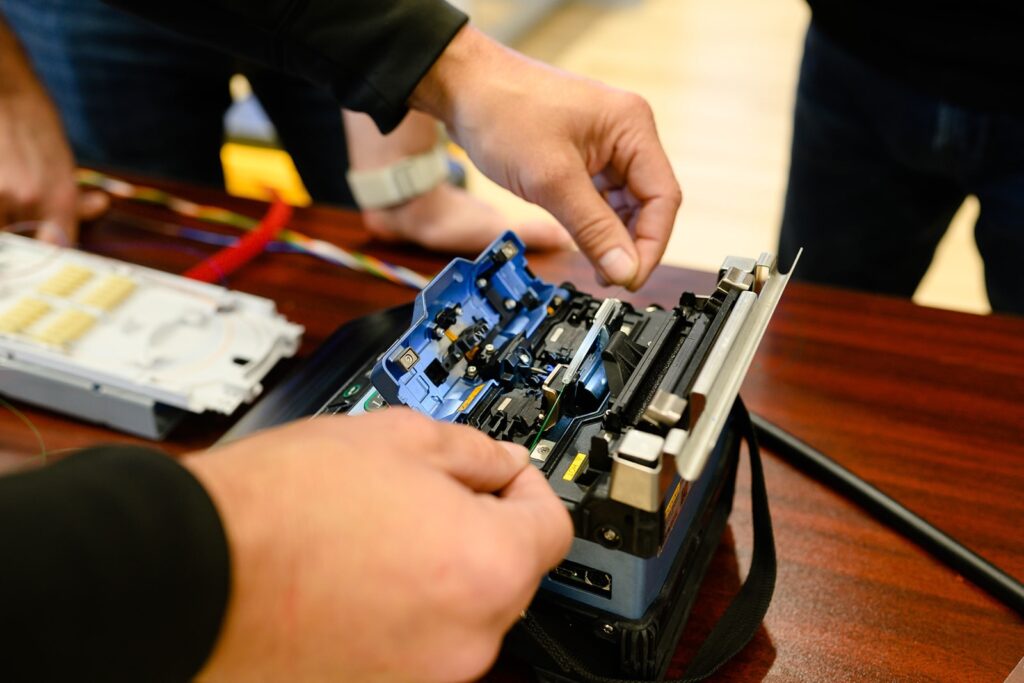 Comcast Texas technicians demonstrated how delicate and precise they have to be when repairing fiber lines in the field.
Friday, Comcast Texas gave a small group of invited guests a "peek behind the Comcast curtain" into the world of HUBs and fiber-rich infrastructure. The tour comes just as Comcast Texas announced it's expanding its Xfinity 10G Network to more communities beyond Houston. Buy the end of this year, more than one thousand miles of fiber highways will be installed to connect about 80,000 homes and businesses in Kingwood, Pinehurst, Prairie View, New Caney, Waller and Conroe.
During the exclusive tour, guests were given a hands-on look at a fiber line— a bundled series of glass strands— each as thin as a human hair— that allows data to be transmitted at the speed of light. Xfinity fiber technicians explained the anatomy of a fiber line, the importance of redundancy in Comcast Texas' network and the precise process that his followed when repairing a fiber line. Each strand must be fused back together using specialized equipment, a process that can take hours.
The tour concluded with a visit to the HUB in northeast Harris County that is powering the new Xfinity 10G Network in Kingwood and New Caney. HUB technicians explained the importance of keeping a climate-controlled environment and the protocols in place to ensure the network remains reliable and resilient, even during storms. 
Do you 
 this? SHARE on social.