There are two kinds of problems that business owners face: problems you can plan for, and problems you can't. For the most part, business owners have a good handle on potential emergencies and how they're going to be handled.
The one challenge that seems to cause consistent headaches for businesses is operating throughout a storm.
Protecting business data during a storm is not as simple as it used to be – but it is still just as much of a necessity. With hybrid work becoming more of the norm, businesses need to include both office employees and remote employees in their data-protection plan.
Coupled with the massive changes brought on by the work-from-home transformation is an uptick in extreme weather events. Since 2015, Houston has faced three "500-year" floods and winter storm Uri, which caused 4.5 million Texans to lose electricity. Despite the significant electricity outages across Texas, most of the state's data centers were able to run with little interruption. 
That's good news, considering the booming business economy in Texas. The state is home to more Fortune 500 companies than any other state, saw a nearly 4% increase of its Gross Domestic Product in 2021 and was named the best state for business for the 18th consecutive year in 2022. The demand for operational excellence has never been higher.
To ensure the least amount of disruption, whether during the brutal Texas storm season or throughout the entire year, businesses must think ahead when investing in new technology. Data centers – highly secure, weather-resistant facilities with servers that store large volumes of data for companies and their users – are a cost-effective option for mid-sized businesses looking to meet the technological standards of 2023.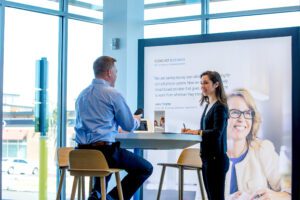 How Data Centers Can Help Protect Businesses
Integrating connectivity into a data center is a great option for mid-sized businesses to cover their blindspots in data protection. Data centers keep a business' data in the cloud, protecting information even if the physical servers become unavailable or damaged in the event of a storm.
As businesses continue to embrace digital innovation and network transformation, they are looking for a technology partner to provide a flexible, secure, access anywhere solution. These centers provide reliable connectivity, management, and cybersecurity protocols that work as a safety net in the case that a business isn't able to manually check in during an emergency.
Not only are data centers reliable for saving data, but they also allow for businesses to increase the security component of their protection. Data centers can include ethernet support, SD-WAN technology, and Managed Unified Threat Management (UTM).
The Benefits to a Data Center
While protection is a key benefit to using a data center, another major benefit is the reliability that centers provide to hybrid companies, or even companies whose employees are temporarily displaced after a storm. Because data centers can't afford to go offline, most have a strong generator system that runs on diesel fuel in case the electricity goes out, like in the case of the 2021 ice storm.
Another benefit to using a data center is the time that it saves management. Typically, CIOs and IT decision makers are expected to manage connections to multiple data centers and cloud solutions, manage application performance, and troubleshoot latency and throughput issues from their data centers.
Comcast Business helps these professionals streamline their workflow by providing direct access on a network that can be tied to a business' physical location. This process allows for great performance, reliability, and network agility.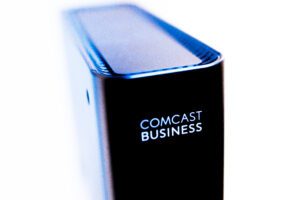 What to Look for in a Data Center Provider 
When it comes to choosing a provider with a strong data center system, Comcast Business has a broad ethernet portfolio, is data center neutral, network diverse, and offers advanced security solutions. Connecting with a national provider means reliability during regional emergencies, like storm season.
Comcast Business has also made it a mission to connect data centers and cloud services to more than one million Ethernet-enabled buildings and businesses nationwide. Using an Ethernet Private Line (EPI) to ensure redundancy is a cost-effective, fast, and dependable solution that comes with the data center experience.
Storms can happen in an instant, so if there is a way to lessen the impact ahead of time, businesses should opt to take that approach. Utilizing a data center is equivalent to having a safety net. Today's companies simply can't afford the delays and the damage that storms can bring.
Visit Comcast Business for more information.
Do you 
 this? SHARE on social.