During Black History Month and throughout the year, Comcast is honoring the men and women who helped change history, champion their communities and continue to fight for equality across this country.
Across the company's platforms, you'll find captivating content showcasing the Black changemakers – both past and present – who have paved the way for a more just tomorrow.
Comcast NBCUniversal's Voices of the Civil Rights Movement features more than 18 hours of historical narratives and firsthand accounts from the front lines of America's Civil Rights Movement. Take a look. 👇 
This February marks the two-year anniversary of the Black Experience on Xfinity – an entertainment platform dedicated to shining a light on Black changemakers who shape our culture. A special series "Evolution of Activism" – featuring the stories of trailblazers, icons and new leaders – is available right now for Xfinity video customers by simply saying "Black History Month" or "Black Experience" into your voice remote.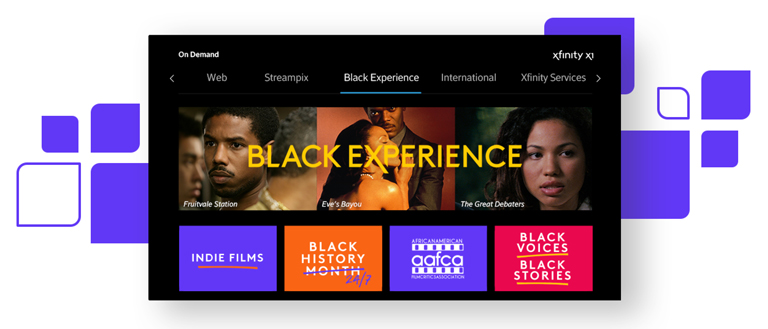 Do you 
 this? SHARE on social.