Starting this week, Comcast is boosting Xfinity internet speeds for hundreds of thousands of customers in southeast Texas. While most customers will experience a 25-50 percent increase in download speeds, some customers will see their speeds double. The speed increases will automatically go into effect, at no cost.
50 Mbps plans will boost to 75 Mbps.

100 Mbps plans will boost to 200 Mbps.

300 Mbps plans will boost to 400 Mbps.
600 Mbps plans will boost to 800 Mbps.
800 Mbps plans will boost to 1 Gbps.
The local speed increases are a part of a national speed increase announced by Comcast Monday that will affect more than 20 million Xfinity customers.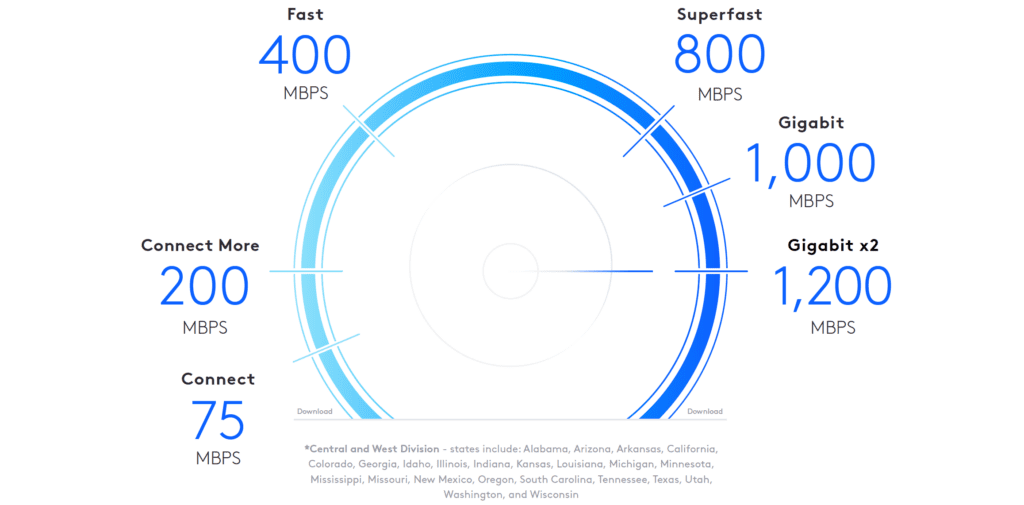 WHY SPEED MATTERS
"The number of devices connected in Xfinity households has skyrocketed 12X since 2018, and the need for fast, reliable, and secure Internet will continue to grow," Bill Connors, President of Xfinity, Comcast Cable said. "That's why today, Xfinity is increasing speeds for most of our customers across the country." 
The comforts of today's connected homes are here. Think of all the devices in your home: your thermostat, doorbell camera, washing machine, refrigerator, smart phones, tablets and even your watch may be connected to the Internet.
Simply put. Your family will need faster Internet speeds as technology evolves in time.
BENEFITS BEYOND SPEED- RELIABILITY AND SECURITY
The benefits of Xfinity go beyond faster speeds. Xfinity's comprehensive connectivity experience combines a powerful network built to deliver Internet in the home, reliably and securely, with cutting-edge hardware and software. 
Reliable – Next-generation Xfinity gateways deliver the most advanced WiFi technology, WiFi 6E, with 3x more bandwidth to power hundreds of devices, gigabit speeds over WiFi, and ultra-low latency for those moments when response times matter most like playing video games or using virtual reality. xFi Pods extend that coverage to hard-to-reach areas of the home, when needed. 
Secure – xFi Advanced Security – included free for customers who lease an Xfinity gateway – protects connected devices from malware and other threats at the gateway before they reach devices and the household members who are using them. Xfinity has stopped billions of cyber security threats since introducing the service a few years ago.  
Do you 
 this? SHARE on social.