Comcast Houston and Emancipation Park Conservancy were joined by more than a dozen local community organization leaders to activate a new WiFi-connected Lift Zone in Houston's historic Third Ward. The Lift Zone offers free WiFi to anyone who needs it while inside the park's recreation center.
"The Comcast Lift Zone at Empanciaption Park is now open," Comcast Houston Vice President of External Affairs Toni Beck said. "This is two years in the making. We had plans to open this Lift Zone in early 2020, then the pandemic happened. Today, we are making good on our promise to this community."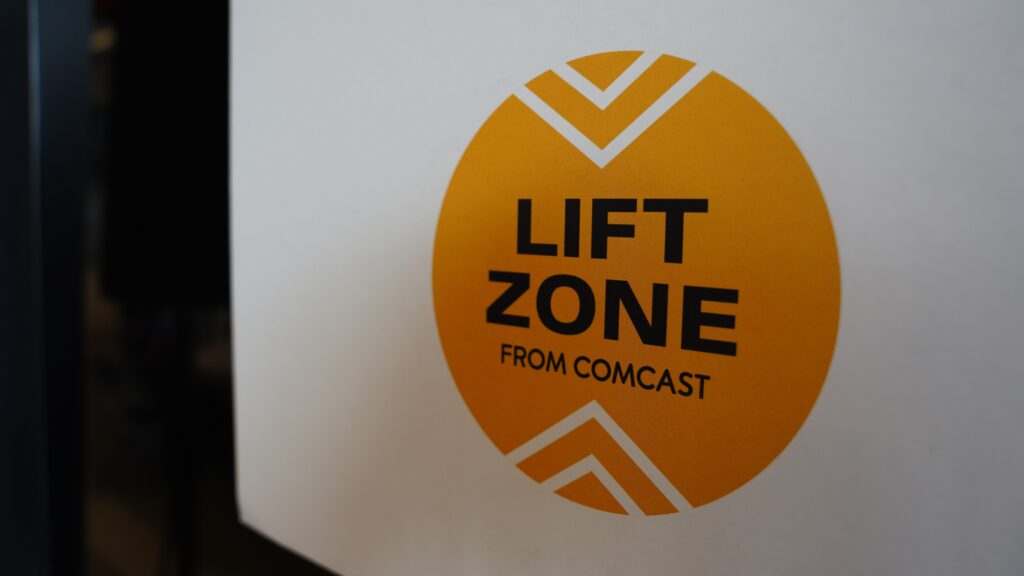 The partnership between Comcast Houston and Emancipation Park will help connect low-income families to the Internet so they can fully participate in educational opportunities and the digital economy. Lift Zones are designed to help individuals access free, high-speed and reliable Internet who do not have connectivity at home. The Emancipation Park Lift Zone joins 48 others around the Houston area.
"While today's announcement is an important step toward closing the digital divide, we know there's still more work to be done," Councilwoman Dr. Carolyn Evans-Shabazz said. "We trust that Comcast will continue the great work they do in our community. We celebrate Comcast's efforts because we know it comes from a deep love for this city and this community."
Dr. Whitney Threadcraft-Walker, Director of Programs and Strategic Partnerships, at Emancipation Park Conservancy also spoke about the need in the surrounding community.
"There's a basic need for access to the internet and computers to make lives easier for students, parents and seniors. We're here to learn more about Lift Zones and how to increase connectivity among our communities," Brandi Ledet, Director Of Fund Development at the Houston Area Urban League, said.

Earlier this month, Comcast announced it's investing more than one million dollars in 2022 to close the digital divide in the Houston area. The investment will fund local community organization programs that help students, adults and people with disabilities 'level up' their computer, career development and tech education skills. The million-dollar investment will also support ongoing efforts to build awareness about low-cost or no-cost connectivity programs like Internet Essentials and the federal government's Affordable Connectivity Program (ACP).
Following the Lift Zone ribbon cutting ceremony, Comcast sat down with a dozen of its community partners to talk about new ways and innovative outreach that can help shrink the digital divide in the Houston area. Currently about one in ten Houston area households don't have an internet subscription at home or a computer, according to the 2020 Census.
Comcast remains committed to connecting people to the world. Its decade-long effort expands access to the internet, the technology and skills people need to participate and excel in an increasingly digital world. Over the next ten years, Comcast is building on that foundation and expanding our impact through Project UP – a comprehensive initiative to advance digital equity and help build a future of unlimited possibilities. Backed by a $1 billion commitment to reach tens of millions of people, Project UP encompasses the programs and community partnerships across Comcast, NBCUniversal, and Sky that connect people to the Internet, advance economic mobility and open doors for the next generation of innovators, entrepreneurs, storytellers and creators.
Do you 
 this? SHARE on social.