Let's be frank. Understanding technology isn't always easy. It can be frustrating even for the most tech-savvy people. As our world becomes more connected – our reliance on devices, apps and the internet only increases. That is why it's so important we empower all of our neighbors with the tech knowledge they need to thrive in the digital world.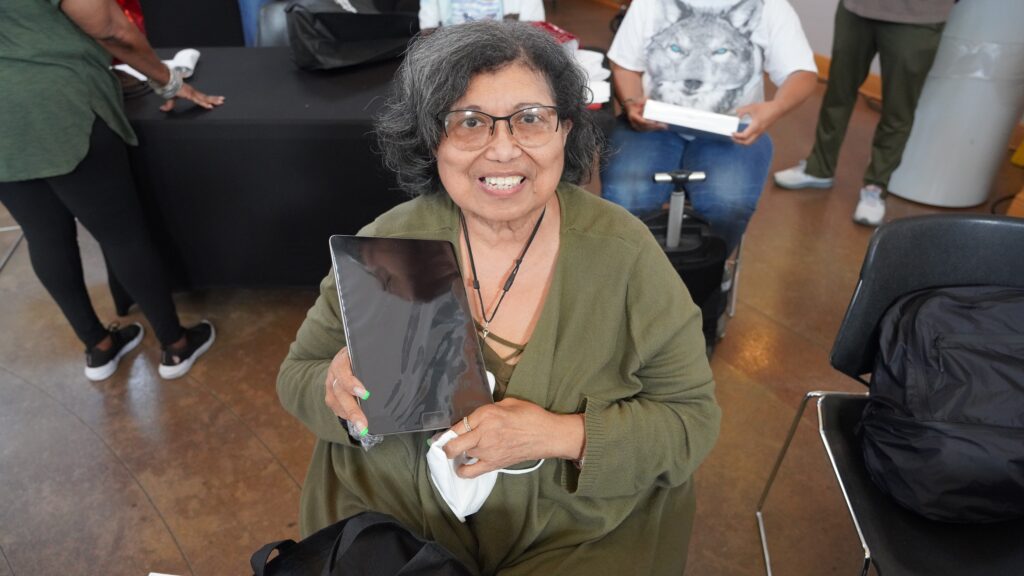 Mary Ann Janice-Owens (pictured above with her new iPad) is 73 years young. She celebrated her birthday this month. She uses an app on her iPhone to make medical appointments, ask her doctor questions and review test results. Janice-Owens said that's one of the reasons she is eager to learn more about the internet. From telemedicine to online banking, she understands connectivity is the way of the future.
"I know a little. I know a very little. I'm still learning quite a bit. I need to learn," Janice-Owens said. "Whenever I want to find out something, I'll search the Internet for whatever it is."
Janice-Owens recently signed up for Xfinity's Internet Essentials. She's also participating in the federal government's Affordable Connectivity Program where she expects to get a $30 credit toward her next bill, making the Internet free. Given her desire to sharpen her digital skills, she recently joined the Tech Savvy Seniors HOU event at the Bread of Life, Inc. in Houston's Midtown.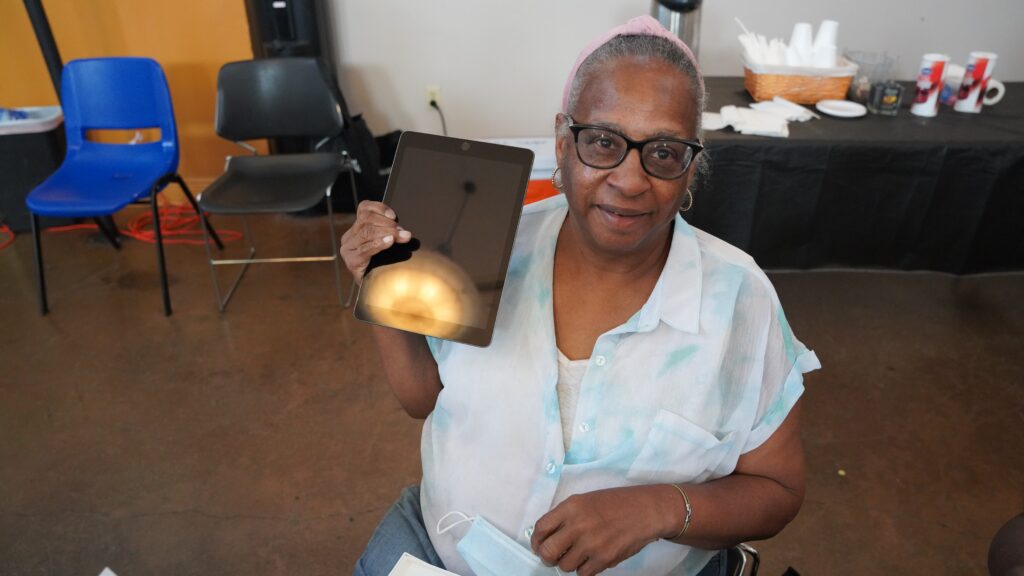 The gathering gives senior citizens a chance to learn about their devices, how to download apps and search the web. Karen Bates (pictured above with her new iPad) said it's the perfect chance to ask questions in a judgement-free zone. Bates is 75 years young. If she finds herself overwhelmed with technology, she said she'll ask her grandchildren for help.
"I don't know everything. I need more learning. I got an app for the pharmacy and an app for the doctor's office that I go to," Bates said. "I'm not too tech savvy. There are certain things I can do. If I can't, I get my grandkids."
A recent nationwide study by the Boston Consulting Group revealed a human approach is needed to bridge the digital divide. People need knowledgeable individuals to help them walk through the basics. The study found those tech experts, now known as digital navigators, are critical at reducing socioeconomic inequalities by helping more people get online.
More than 65 percent of respondents said digital navigators helped them gain access to Internet service or a computer or tablet at home – among Hispanic and Black Americans, the number increased to 72 percent;
More than 85 percent of respondents said that after working with digital navigators, they used the Internet more frequently;
Nearly half of respondents said they were able to get better healthcare;
Forty percent said they were able to get support for basic needs, including food, rent and housing; and
One in three found a new job or earned a higher income after working with digital navigators.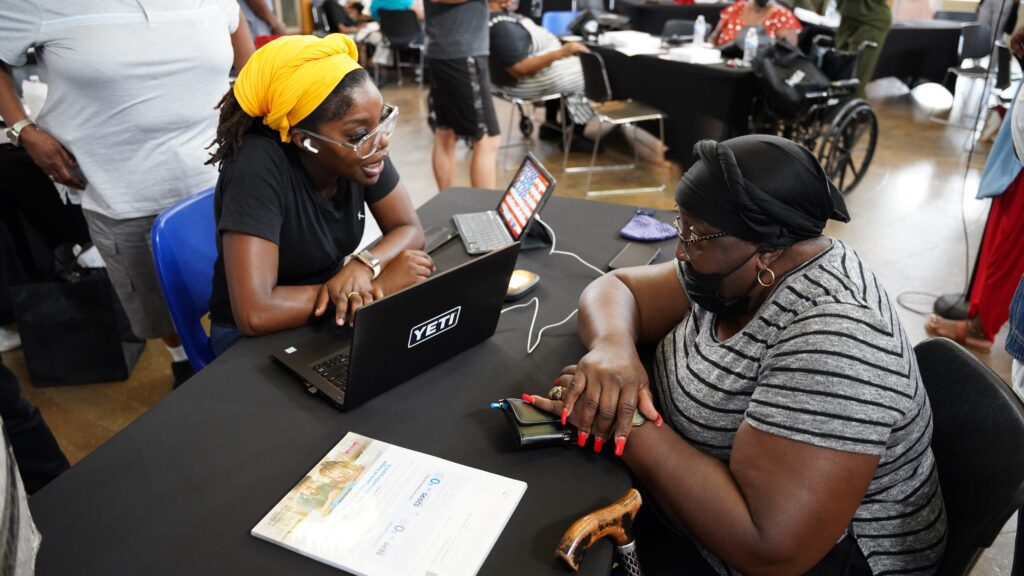 Amanda Sapp with Bread of Life, Inc. said in her experience that human touch, that personalized approach is the most successful.
"With Tech Savvy Seniors HOU, we have developed a program that helps our seniors learn the basics of their device. They learn how to turn the phone on, how to get on Google and how to set up email. We want them to know all of these things so they can advance as technology does," Sapp said. "We want to make sure they understand when scammers come or when they need to do telehealth. We want them to stay connected to their relatives. The idea is we help our seniors move forward as we do with technology."
Sapp said she was overwhelmed by Comcast's support at their August 17th event. Comcast gifted new iPads to all the seniors in attendance, about 40 people. The company understands providing devices can be key to accessing resources. The seniors will learn how to use the devices at follow up Tech Savvy Senior HOU get-togethers.
"To have Comcast understand how important it is that we take care of our seniors, I'm at a loss for words at this point. Comcast came through with the best," Sapp said. "It just means the world to us at the Bread of Life that Comcast would take the opportunity to be a part of the movement. We're excited about that."
Do you 
 this? SHARE on social.