Off the beaten path and tucked away in Houston's Sawyer Heights neighborhood, you'll find a gem of a business – a place where creativity comes to life. Sonia Davis spent the last 30 years crafting exquisite jewelry, and for 16 years she's been teaching others her art. In 2018, Davis dreamt up an idea to open her own business and successfully launched The Jewelry Instructor's Bead Bar.

The charming spot, located in Spring Street Studios, is this month's feature in our Keep Rising Series. It's a place where colleagues, friends, or siblings can come to make their own jewelry. Davis said she wants her customers to enjoy themselves while making their creation – listening to jazz music and indulging in a glass of wine.
"Creativity is a part of our lives. You know? Creativity is in our DNA," Davis said. "When you push that aside, it does something to your psyche. I have come to find that out. Creativity is a much-needed area in life that most of us push to the side. That's what we do here at The Jewelry Instructor's Bead Bar. We provide a creative outlet to balance out life's nuances."
Customers like Cathryn Renfrow couldn't agree more. She not only loves creating items to wear, she loves supporting a women-owned small business at the same time.
"Small businesses to the community are everything. It's the heartbeat of Houston. It's a way for people to support the people that they love. It fuels the community," Renfrow said. "Making a bracelet here fills my heart with joy. It's therapeutic. It's a creative outlet for me. It's a stress reliever. I laugh. I have fun. It's something that we need to do often and I do."
When the pandemic hit in 2020, Davis said her profitable business struggled in a world of social distancing. She said Comcast's support made a big difference. The Jewelry Instructor's Bead Bar is a Comcast business customer and one of nearly 800 Comcast RISE recipients in Texas. The free business support program provides grants along with no-cost marketing services and technology makeovers to eligible small business owners. Applications are now being accepted for the next round of Comcast RISE marketing and tech makeovers.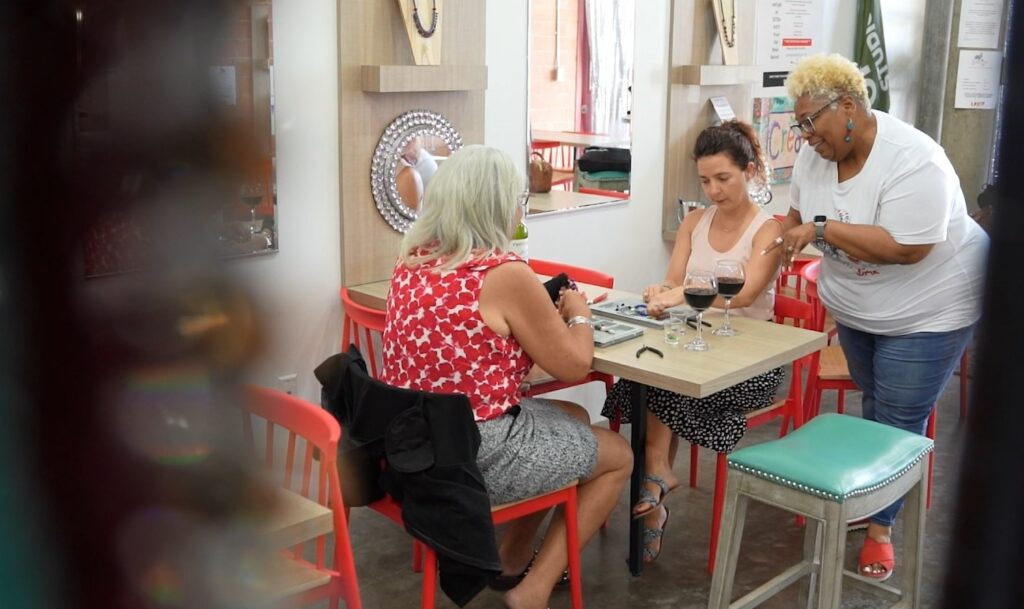 Davis said she's received three grants from Comcast and strongly recommends other minority or women-owned small business owners consider applying for the program.
"Comcast has meant a lot to my business. It allowed me to start to pivot and really gave me hope to keep going," Davis said. "Currently, Comcast offered me a commercial through a grant. That is currently running now until September. They have really, really, really, really given my business a lift up through hard times."
Do you 
 this? SHARE on social.