Nearly two dozen Houston small business owners had an extraordinary and intimate roundtable discussion with President Joe Biden's Small Business Administrator, Isabella Casillas Guzman, on Tuesday. Their message to Administrator Guzman — the key to business resiliency, in a region faced with extreme weather and pandemic struggles, is having the digital skills needed to pivot a business' needs.
The discussion was organized by the Small Business Digital Alliance — a new public-private co-sponsorship between the U.S. Small Business Administration (SBA) and Business Forward, Inc., a non-profit organization working with small business leaders in support of policies promoting America's economic competitiveness, focused on connecting entrepreneurs with critical digital tools and resources to start and expand their businesses to scale for success, including in the burgeoning e-commerce economy.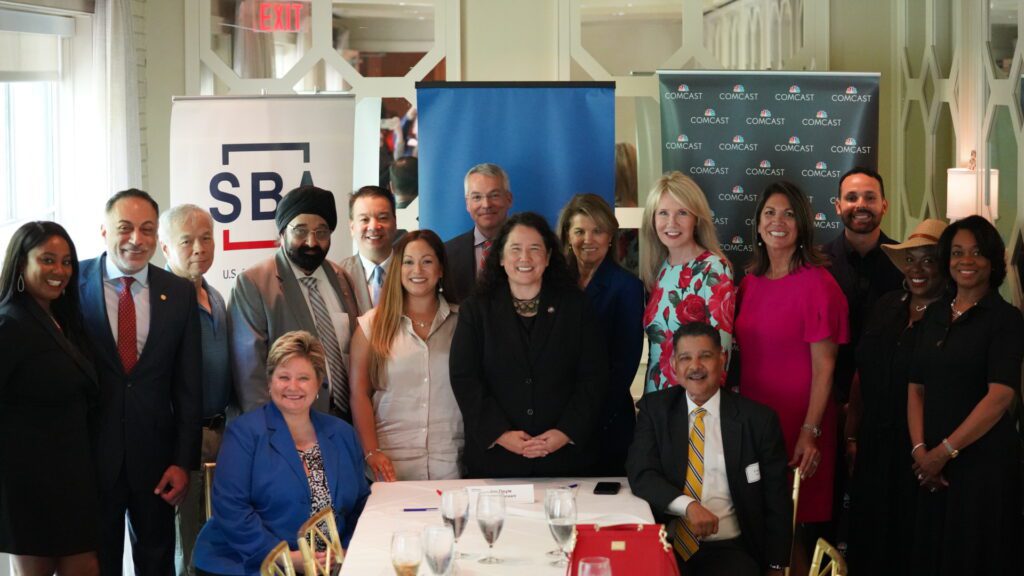 The roundtable group included leaders from local area chambers and small businesses who received help from Comcast's free small business support program called Comcast RISE.
Ashley Gomez with Houston's 132 Design told Administrator Guzman her business struggled during the pandemic but was able to bounce back because of a grant that allowed her to expand online digital marketing offerings. The creative agency helps build brands by providing design and marketing solutions for businesses. Gomez said increasing awareness about digital literacy is crucial.
"This is definitely the solution for resilience throughout the United States," Gomez said. "It was really reassuring to understand how much is being done, in terms of integrating new programs and the willingness to provide more capital for small businesses."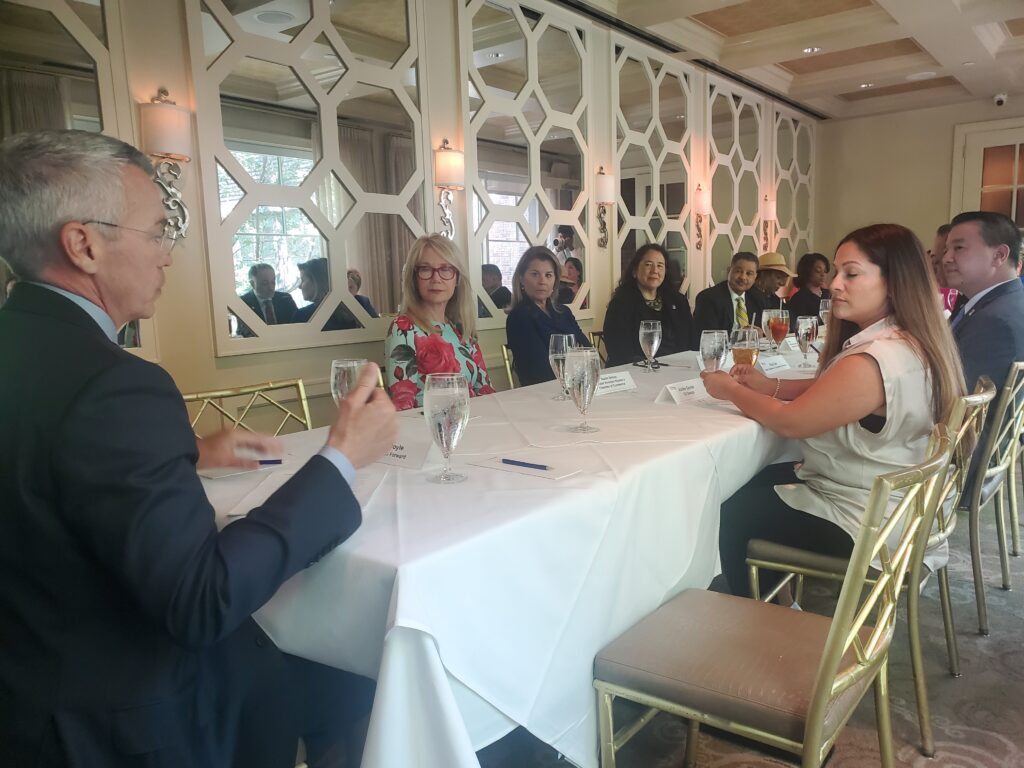 Francis Page Jr. was another small business roundtable participant. He's the publisher and editor for Houston Style Magazine— a 34 year-old weekly publication that serves the Houston Black and Hispanic communities. Page Jr. welcomed the chance to speak directly with Administrator Guzman about the digital needs for small businesses.
"I was glad that I was in the room," Page Jr. said. "She (Administrator Guzman) heard us clearly. The consensus is that this is a transition that is not going to be … simply flipping the switch. Having the ear of the head for the SBA and being able to explain what we need, I think the picture is coming clear."
Tammi Wallace was also at the table with Administrator Guzman. Wallace is a co-founder and President of the Greater Houston LGBT Chamber of Commerce. It launched in 2016. The chamber continues to grow with 235 current members.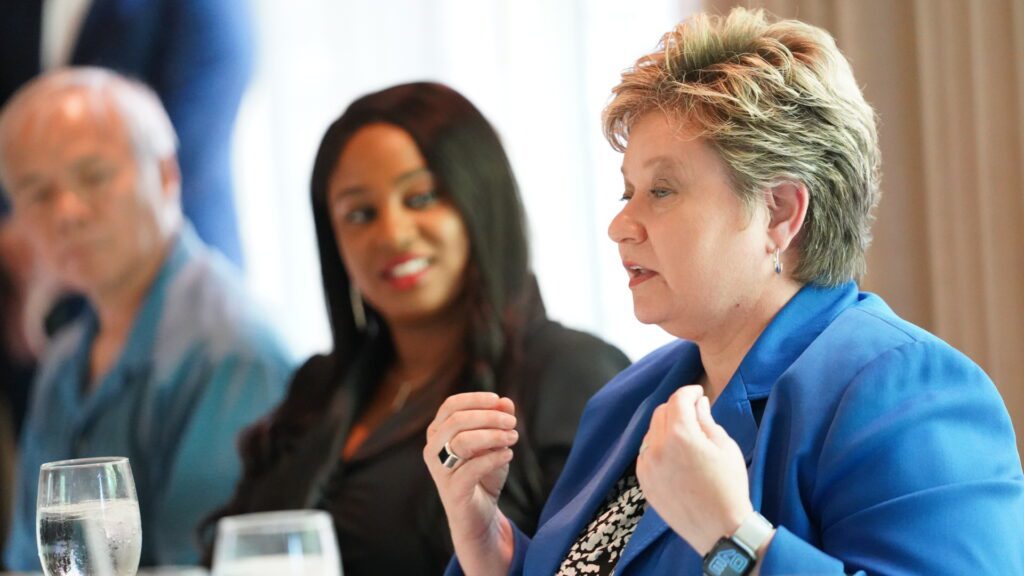 "To be in that room was history," Wallace said. "To be with the SBA Administrator to share our insights, to be with our colleagues … it is absolutely making history and making an impact. It was an aha moment just thinking about this digital literacy piece. It's a game-changer. If businesses don't have digital literacy, they're not going to survive because that's the day and the age we live in. If we can be a conduit to share resources and help businesses get to that next step, to grow … that is a win-win all around."
Comcast remains committed to partnering with groups like the Small Business Digital Alliance and Business Forward, advancing efforts to connect small businesses with critical tech resources. Toni Beck serves as Vice President of External Affairs for the Comcast Houston region. She spoke about Comcast's ongoing efforts to support the community.
"Small businesses provide a path to economic empowerment unlike any other," Beck said. "They're the heart of our communities. We need to ensure they survive and thrive. Comcast is unwavering in its commitment to digital equity."
You can access the Small Business Digital Alliance's tool library here.