Thank you, Houston! 🤠 We can't thank you enough for all your support for the 2022 Comcast Agents of Change Awards. Nominations closed on Monday, June 6. We're so excited to send your nominations to our judges and can't wait to share the results with you. 
WHO IS AN AGENT OF CHANGE? An agent of change is someone who is using their abilities and talents to tackle pressing community issues.
The Comcast Agents of Change Awards will honor and recognize five outstanding community volunteers from across the greater Houston area who are engaged in providing transformative change through volunteerism, mentorship, advocacy, and civic engagement focused on:
• Digital Equity
• Diversity, Equity and Inclusion
• Environmental Sustainability
Each Agent of Change will be celebrated during the fall of 2022 through a media campaign. Each award recipient will be honored with:
A $5,000 donation in their name to a nonprofit organization of their choice.
A featured video highlighting their civic service. The vignette videos will air on KPRC-TV and via Comcast's social media platforms.
A 2022 Agent of Change award celebration box.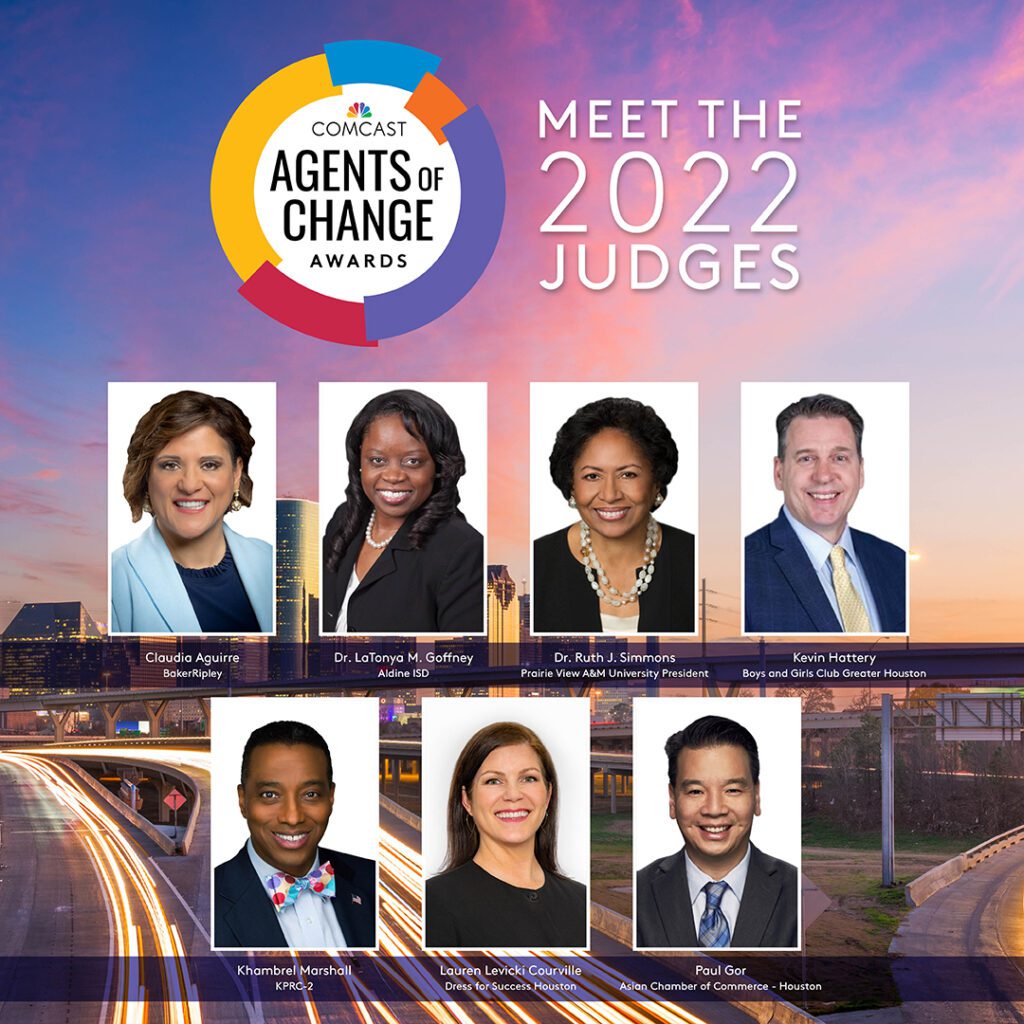 THE 2022 AGENTS OF CHANGE JUDGES:
Dr. Ruth J. Simmons, Prairie View A&M University President
Khambrel Marshall, KPRC-2 
Dr. LaTonya M. Goffney, Aldine ISD 
Kevin Hattery, Boys and Girls Clubs
Claudia Aguirre, BakerRipley 
Paul Gor, Asian Chamber of Commerce  
Lauren Levicki Courville, Dress for Success Houston