Keeping kids engaged in education can be key especially over the summer months. It's the best way to prevent learning loss during the long break, keeping a child's academic skills sharp for the semester ahead.
Aniyah just finished up her 5th grade year. She's excited to soon be a 6th grader. She spends part of her summer at the Boys and Girls Club in Mission Bend. It's a chance to interact with kids her own age and expand her mind.
"I love reading. I love thrill. I love drama. I love to read comics. My favorite are mystery books," Aniyah said. "Math? The best way for me to learn math is when someone shows me correctly, when they go step by step."
The 11-year-old girl explained math and science can prove a bit tricky for her. That's why she couldn't wait to jump in on a project at the club – building a volcano! A group of thirty kids mixed and measured ingredients together to create the science experiment. They learned about the chemical reaction between baking soda and vinegar. The reaction produced gas and in this case – an eruption!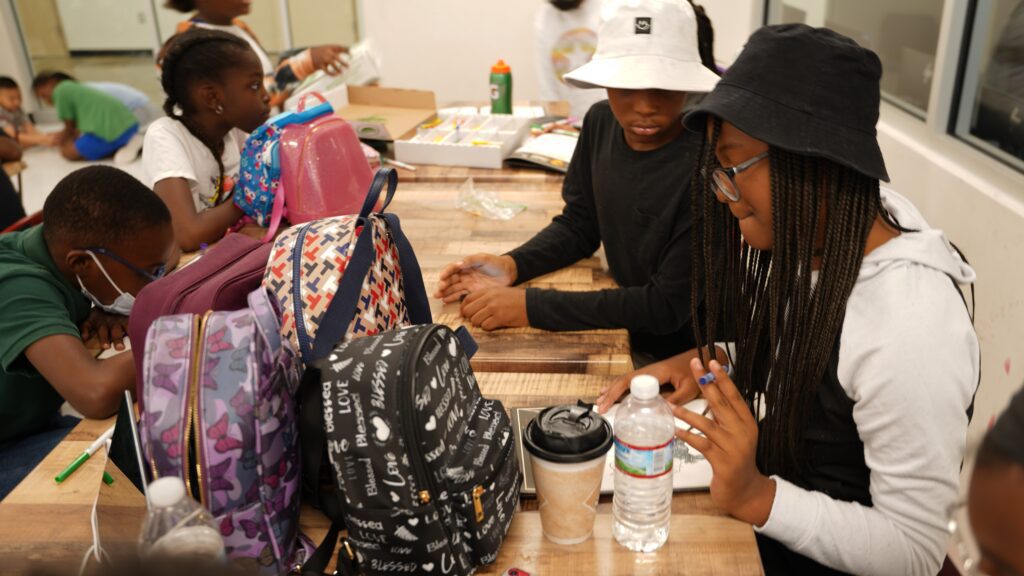 Comcast NBCUniversal recently provided S.T.E.A.M-inspired (Science, Technology, Engineering, Art, and Mathematics) items to 49 Greater Houston area Lift Zones. Community partners deployed them in hopes of inspiring the next generation of creative and scientific thinkers.
The items included the Jurassic World Rule Your Future Steam Initiative activity box, celebrating the theatrical film's release and challenging students to continue learning throughout their young lives.  
Lionese Whittaker serves as an area manager for the Boys and Girls Clubs of Greater Houston. She said partnerships like the one with Comcast NBCUniversal prove priceless. They help provide needed resources to children whose futures are bright, full of endless possibilities. She said focusing on S.T.E.A.M early can help them develop skills needed for future careers.
"This is extremely important work. Learning over the summer is vital. We want to make sure they do not encounter summer learning loss. We know that's a huge thing when kids are out of school. I think items like these Jurassic World inspired kits … get their minds going," Whittaker said. "It gets them engaged. It gets them interested in things they didn't know they were interested in … because when you don't know, you don't know. When they walk out the door and go home, we want them to have a high quality club experience. We want them to take away things they can actually use in real life."
Comcast NBCUniversal recently held a private screening with community partners for the newly released film Jurassic World: Dominion in Houston. The audience loved the chance to see all the action on the big screen. 
Do you 
 this? SHARE on social.